Book with Alpine Guides
Get to know Alpine Guides
Discover the crown of the Southern Alps with mountaineering adventures, courtesy of Alpine Guides.
Founded in 1966, Alpine Guides harks back to the golden era of mountaineering - pioneering tours for aspiring climbers across New Zealand's Southern Alps. The Hermitage guides of the Mt Cook area established a tradition of professional service, technical skill, and sound judgment - which Alpine Guides carries through to today.
Working with a team of industry experts and professional mountain guides, each tour is geared to offer real alpine experiences for all ability levels. From summiting the mighty Mt. Cook to testing your survival skills on a multi-day course, each activity is based on achievable goals and realistic time-frames - ensuring nothing is left up to chance.
Alpine Guides is based year-round in Mt Cook Village, at the heart of Aoraki/Mount Cook National Park. Operating throughout Mt Aspiring National Park (including Mount Aspiring), Westland National Park, Fiordland National Park (The Darrans), The Remarkables (Queenstown), The Arrowsmiths (in Canterbury), and across the wider Mackenzie region, their team of NZMGA / IFMGA certified guides offer unmatched experiences in some of the world's most remote and demanding mountains.
Scroll down to view hiking and mountaineering activities in Mt. Cook National Park and book with Alpine Guides for seasonal excursions catered to you.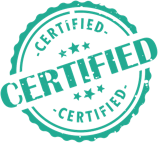 ID checked

Confirmed

Insurance certificate verified

Diplomas and qualifications

Verified