Book with Blue Manta Diving
Get to know Blue Manta Diving
Blue Manta Scuba diving has 20 years of experience in the world of scuba diving and freediving. Found by Gerasimos, a real scuba passionate, the center aims in providing excellent scuba diving services to all levels of scuba divers.
Everybody is welcome to join Blue Manta Divers to their daily boat adventures, exploring the sea bottom of Kefalonia. Accompanied by the certified instructors of Blue Manta, you can explore the WWII relics and ancient amphorae.
Teaching is more than theory sessions. Diving is a sport that will help you explore new words. With the help of the instructors of Blue Manta you will learn how to dive in safety around the wolrd. Sharing the passion for scuba diving is as important as sharing the knowledge and skills for scuba diving. That's why Blue Manta divers in Kefalonia will try to pass on to you everything they know about scuba diving.
Average rating on Blue Manta Diving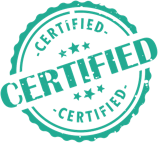 ID checked

Confirmed

Insurance certificate verified

Diplomas and qualifications

Verified
Reviews about Blue Manta Diving
A fantastic way to experience scuba diving for the first time
We could not have asked for a more perfect snorkeling tour.
So informative, patient and kind.
Good material, fantastic guides, on time... Nothing bad to say about blue manta !
Amazing and unforgettable experience
Professional, patient, clear instructors, it was a pleasure!
Very friendly and knowledgeable