Book with FlyStation Munich
Get to know FlyStation Munich
FlyStation Munich provides Indoor Skydiving and Bodyflights in the north of Munich.
Sophisticated vertical and vitrified wind tunnels feature a flight chamber with 4.5 diameters and 19.5 meters height. You will be impressed by the simulation of true freefall conditions which feel the same as a real skydive from roughly 4000m altitude.
And the good thing: you are not dependent on the weather. It's comfortable +22 degrees Celcius inside the tunnel and you can enjoy excellent training conditions at any time during the year. The speed and temperature of the wind in the tunnel are flexible and can be adjusted to your personal needs. Indoor Skydiving is an experience for the whole family and great fun for children and adults alike.
Additional to that, the facilities of FlyStation Munich offer a cosy lounge, video rooms, and a café with a visitor stand where you can relax and review your flight.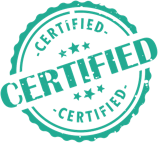 ID checked

Confirmed

Insurance certificate verified

Diplomas and qualifications

Verified