Book with FlyZone
Get to know FlyZone
You always wanted to try out skydiving but afraid of heights? FlyZone Lézignan-Corbières has a perfect solution for you – indoor skydiving!
FlyZone invites you to discover the sensations of free fall in its simulator installed on the aerodrome of Lézignan-Corbières.
Built in 2012, FlyZone is the only free fall simulator in the South of France. The propeller propels air at almost 200 km / h allowing you to fly safely, accompanied by an instructor, in a tunnel 4m in diameter and 7 meters high.
Accessible from 5 years old, it is the ideal activity to do with family or friends!
If you are staying in the region, we invite you to stay at the FlyZone Hostel which has a sleeping capacity of 24 beds divided into 5 rooms.
FlyZone guarantees you a unique experience in its free fall simulator. Come with your loved ones to spend an unforgettable moment! The infrastructure has a restaurant with terrace, to relax around a table and make the most of the day.
Average rating on FlyZone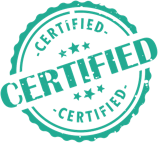 ID checked

Confirmed

Insurance certificate verified

Diplomas and qualifications

Verified
Reviews about FlyZone
Excellent superbes sensations !
Instructeur cool, à l'écoute, disponible et rassurant !
The instructor was very helpful
Découverte vol en enceinte soufflante
Enterrement de vie de jeune fille Nadege