Book with Garden City Helicopters
Get to know Garden City Helicopters
Discover the natural beauty & lush landscape of Christchurch & the Pacific coastline with scenic helicopter flights, courtesy of Garden City Helicopters.
One of the most established & trusted aviation businesses on South Island, Garden City Helicopters offers a selection of scenic flights over the Christchurch & Canterbury area. Visiting important landmarks across the Pacific coastline, their team of professional and passionate pilots offer a selection of flights to impressive locations like Mt. Cook, Akaora, Kaikoura & the Southern Alps.
With an extensive fleet of specially adapted charter helicopters, Garden City Helicopters provide a luxury, comfortable experience that brings South Island to life. One of the only places in the world to see dramatic mountain ranges neighbouring vast expanses of open ocean, there are very few places in the world with as much diversity in landscapes on their doorstep as Christchurch, New Zealand.
Only a short flight in virtually any direction will put you over snow-covered mountains, lush pasture farmland, rivers, lakes, rugged coastlines or major metropolitan cities. Enjoy a birds-eye perspective on our amazing country as their experienced pilots fly you in comfort and safety over some of the most unique landscapes you'll ever see. A scenic flight with Garden City Helicopters is an experience you'll never forget.
Representing over three decades of exceptional aviation experience in helicopter and fixed-wing tourism, join Garden City Helicopters in Christchurch for one of their unforgettable helicopter fights.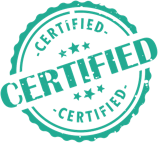 ID checked

Confirmed

Insurance certificate verified

Diplomas and qualifications

Verified