Book with Indomita Valtellina River
Get to know Indomita Valtellina River
For Indomita Valtellina River the protagonist is and will ever be the river and sport.
Indomita Valtellina River distinguishes itself, compared to many other outdoor sports companies, for its informal spirit. Although they are easy-going, they don't lack professionalism they are a group of men and women committed to enhance, through the sports, the bond with Valtellina and its resources.
They have chosen the kingfisher as their symbol, a small and lightweight bird, but tenacious and determined that feeds exclusively on fish. The kingfisher, now almost extinct, lives, breeds and feeds only on the stretches of the Adda River that remain unchanged.
Struggling for its own survival, the kingfisher hasn't adapted to the degraded environment so as Indomita didn't choose the most conventional way to propose rafting and canoeing, canyoning, and hydrospeed.
From a sports association to a sports club, Indomita is growing and continues on its path of promotion and valorization of white water sports in the Valtellina, and generally in Lombardy.
Average rating on Indomita Valtellina River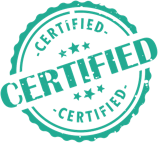 ID checked

Confirmed

Insurance certificate verified

Diplomas and qualifications

Verified
Reviews about Indomita Valtellina River
Extreme fun and value tor money activity
Awsome guys, great guides👍🏻
Ludo was great - loved the attitude and engagement.
Excellent... Truly enjoyable.
The instructors are both knowledgeable and fun, good English speaking and plenty of smiles
Very funny and professional at the same time.
It was a nice trip, but I expected a bit more
They were late and at first did not know about our booking