Book with Keep Cool Surfing
Get to know Keep Cool Surfing
Keep Cool vous propose des cours de surf, de Stand-Up Paddle et d'indoor surfing à Brétignolles-sur-Mer, en Vendée !
Christophe, alias Crab est diplômé du brevet d'état surf et du brevet national de sécurité et sauvetage aquatique et moniteur depuis 2008. Il vous fera vous fera découvrir les joies et les sensations des sports de glisse.
Il surfe ses premières vagues à l'âge de 14 ans et maintenant, à 40 ans, il surfe avec toujours autant de passion qu'à ses débuts !
Pour lui le surf c'est plus qu'un sport, c'est un art de vivre qui lui a permis de voyager a travers le monde. Aujourd'hui il cherche à vous faire découvrir et à partager sa passion avec vous. A son contact, vous apprendrez tout de l'univers du surf et vous adhérerez à ce même état d'esprit cool qui caractérise tant les surfeurs !
Keep Cool Surfing c'est des instructeurs passionnés qui vous encadre du début à la fin des activités et qui vous assure des cours de qualité. L'équipe vous accueille à Brétignolles-sur-Mer sur le super spot de la plage des Dunes.
Keep Cool Surfing est un lieu convivial, de rencontres pour petits et grands et d'échange où chacun développe « sens marin » et sa relation envers la nature.
Average rating on Keep Cool Surfing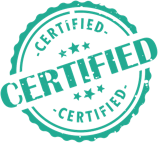 ID checked

Confirmed

Insurance certificate verified

Diplomas and qualifications

Verified
Reviews about Keep Cool Surfing
Instructor was great as was the communication before the lessons.