Book with Kreta Surf
Get to know Kreta Surf
Water Sports Crete is 7km from the center of Heraklion and 10km from the airport. The beach near Heraklion is 7km long and surrounded only by sand.
After 40 years of experience, the instructors of Water Sports Crete make sure of your safety and of offering a very pleasant and memorable stay. The team of Water Sports Crete is multilingual. English, German, Russian, French and of course Greek are spoken in the centre.
They are the best to offer jet ski rentals and jet ski safari, boat safari, water sports, boat trips, mountain bikes, relaxation, good food, and cool nightlife.
Average rating on Kreta Surf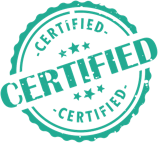 ID checked

Confirmed

Insurance certificate verified

Diplomas and qualifications

Verified
Reviews about Kreta Surf
Parfait, très belles photos !
We had a great time.Good instructions. Lots of pics were taken of us and down loaded to my I phone which is included in the price. Stopped for an optional swim and snorkle , water and Fanta. Thanks guys ,
Nice helpful chap and lady who took the pics. Thank you .
Nicht sehr freundlich. Eher schnelles abarbeiten.
Instructors were great, very helpful and friendly
Boat trip in April for 11 people
They were very professional, kind and helpful.
Our instructor was amazing. Made us feel very safe and comfortable. He slowly taught us how to deal with breathing under water and was very helpful
Wonderful experience, wonderful crew!
Very professional and friendly, making jokes and easing the mind of any nervous activity goers. Great service from before start to past finish!
Très sympathique et politique accueillante et avantageuse pour les familles.
Une équipe du Water Sport Kreta Surf super aimable et arrangeante. Une activité agréable en tout point de vue
Very professionell and friendly
Bien mais la ballade est un peu expédiée.
Langue grecque et anglaise. Les photos sont incluses dans le prix. Le guide etait un peu rapide, 30 mph sur l'eau pour un debutant c'est trop. Surtout avec les vagues provoquées par son bateau. Il faut aimer le sel.