Book with MOUNTAIN ESCAPES
Get to know MOUNTAIN ESCAPES
Mountain Escapes is the first affiliated centre in Greece! It trains and certifies through the international organisation Canyoning ICOPRO.
The Mountains Escapes' centre is located in Nea Anchialos, a seashore city situated 18 km southeast of Volos and only 20 minutes from canyons.
Their love and passion for outdoors adventure led them to seeking out the best natural places in Greece. They have discovered the most beautiful canyons hidden in spectacular rivers and have also uncovered many interesting trails for hiking.
Mountain Escapes promises you an adventure of a lifetime with an extremely welcoming canyoning team! They have created unique and fun experiences that will keep you talking about it for months after the event.
Mountain Escapes' instructors are selected for their maturity, judgement, teaching experience and outdoor skills. Despite all the fun and games, this sport requires the guidance of an expert. The instructors are veteran canyoners and believe that the practice of safe canyoning necessitates proper gear, continual vigilance and an excellent knowledge of these remarkable places.
Mountain Escapes is managed by Soulis Apokremiotis who is the CEO and is also a level 3 ICO Pro Instructor.
Canyoning in Pelion
During your stay in Pelion, you can go down some of the canyons in Pelion and you will understand why they stand out from the rest of the canyons, due to 3 main reasons. The are remarkable because of their:
- Vegetation
- The beautiful beaches to which each of them flows into the sea
- The Centaurs' legend which are hidden in them
The combination of canyoning and swimming in the sea is rare mix!
Average rating on MOUNTAIN ESCAPES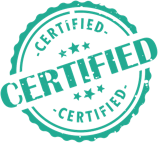 ID checked

Confirmed

Insurance certificate verified

Diplomas and qualifications

Verified
Reviews about MOUNTAIN ESCAPES
Loved it! Even in the middle of winter