Book with Parapente Mania
Get to know Parapente Mania
Soar & explore with tandem paragliding flights and training courses in Normandy, courtesy of Parapente Mania.
Founded in 2015, Parapente Mania is an independent paragliding operator based in Normandy. Offering 5 unique itineraries that showcase the stunning French countryside, choose from first flights to tandem experiences.
Geoffrey Guyon is a professional, experienced paragliding pilot and instructor, offering unique flights and training courses – ensuring each experience is full of fun and offers unforgettable memories, always respecting the highest European safety standards.
His objective: to ensure you leave with a smile on your face and stars in your eyes – sharing his passion for un-motorised flight.
Based in Clécy, your qualified instructor offers tandem flights and training courses at some of the most renowned take-off locations in Normandy – working with the weather conditions to ensure you receive the safest and most special experience possible. With 5 unique locations to choose from, guests can explore Suisse Normande, iconic wartime beaches like Omaha or even the iconic bay of Mont Saint Michel!
Offering more than just tandem paragliding flights, Parapente Mania also runs an online shop that specialises in the highest quality equipment (gliders, harnesses, reserve parachutes and accessories).
Average rating on Parapente Mania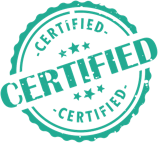 ID checked

Confirmed

Insurance certificate verified

Diplomas and qualifications

Verified
Reviews about Parapente Mania
Parfait! Equipe au top, sympathique et pro! Merci à vous !
Merci à Geoffrey d'avoir permis à Laetitia de profiter d'un moment inoubliable, elle est plus que ravie et nous aussi :-) tu as été au top, très sympa
Ravi d'avoir testé le parapente
Très professionnel et arrangeant puisque nous avons pu faire notre baptême a 3 en même temps. De plus, les 3 moniteurs étaient très sympas.
Baptême en parapente magique
Rien a dire il est top et très sympathique
Très professionnel et très sympathique
Génial! Toute la famille a fait son baptème. Les moniteurs ont assuré!
Bonnes sensations dans un bel environnement
Instructeur de Clecy pour le vol super
Génial très communicatif rien à redire.
Des accompagnateurs excellents. Professionnel, drôles et agréables ils nous ont retirés toutes nos appréhensions.
Parapente Mania, toute l'équipe est génial ! On a vécu un super moment !
Équipe très agréable et disponible pour notre plus grand confort
Merci à Geoffrey de m'avoir fait passer un super moment. Hyper sympa, rassurant et pro je suis ravie
Trop bien je me suis éclaté
Parapente Mania. Geoffrey explique et vole en douceur