Book with Paros Kite
Get to know Paros Kite
Welcome to Paroskite, the Paros Kiteboarding Center home to the PKRA world tour, GKRA (Greek Kite Riders Association) and the National Kite Olympic category training spot for all year round, with a long shallow-watered shoreline and sandy bottom, perfect side shore wind conditions, ideal for the beginner, intermediate, or advanced kiteboarder or windsurfer.
Since Kiteboarding officially replaced Windsurfing in the Olympics, Paroskite turned into the international venue for the athletes of the category, due to the unique frequency of good and strong wind, its ideal conditions for the sport and the proper facilities & hospitality. Paroskite is available and open all year long for any athlete who wants to train.
Since 1993 experienced IKO-certified instructors and windsurf instructors have improved novice to experienced rider, level by level and safely at the student's own speed.
The resort is also the official PKRA and KPWT beach in Greece. Many famous pro-riders often visit and ride from this beach because of the unique conditions and hospitality.
In the rare case of no wind there are many alternative activities to do here, such as PADI scuba diving, stand up paddling, down winders, canoe, kayak, snorkeling dives, wakeboarding, boat trips and much more.
The Kiteboarding Center was the first IKO approved school in Greece with the finest and most experienced IKO qualified instructors. The kite school strictly follows the IKO teaching standards and conducts kiteboarding levels 1, 2 and 3. All qualified students get qualified with the IKO kiteboarder card.
With 16 IKO certified instructors, the school offers classes in English, German, French, Italian, Greek, Spanish, and others.
The equipment:
At the center, you will find the latest equipment and technology from RRD, Neilpryde, and Dakine. The center also offers windsurfing classes.
Official Best Kiteboarding, Nobile Kiteboarding and O'Neill distributor for Greece.
ParosKite is the official distributor and official test center of Best Kiteboarding and Nobile Kiteboarding brands in Greece. At Paroskite you will find the full range of the very latest equipment including kites, control bars, boards, and accessories from Best and Nobile.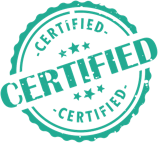 ID checked

Confirmed

Insurance certificate verified

Diplomas and qualifications

Verified