Book with SA Forest Adventure - Hermanus
Get to know SA Forest Adventure - Hermanus
When it comes to exploring the diverse landscape of South Africa's Western Cape, SA Forest Adventures has got you covered. Offering a range of scenic 4X4 tours and canopy adventures, their passionate team of outdoor specialists guarantees to show you the unexpected side of Hermanus and afar...
A diverse region of endless golden beaches and lush forest, Hermanus is a picture-perfect coastal town on South Africa's Western Cape. Loved for its scenic trails and whale watching vistas, migrating humpback whales can be seen from the cliffs in the Fernkloof Nature Reserve and Walker Bay - making it a top bucket list destination for nature lovers- whilst it's surrounding woodland is popular with adventure nomads thanks to its long hiking trails and ziplining activities in the treetops.
Offering two distinctive excursions to please the naturalist and the thrill seeker alike, SA Forest Adventures operates in and around Hermanus's most popular locations with quad biking tours through the region's vineyards and in the dense forest on the outskirts of the nature reserve there's even more fun to be had with ziplining tree top adventures.
Head out on four wheels for a leisurely cruise through the Hamilton Russell and Southern Right wineries, travel to fynbos-rich mountain vistas for whale watching experiences or explore the countryside after dark with sunset quad biking tours into the unknown... And for the canopy crusader, there's always the treetop zip lining course in the Hermanus forest - perfect for curious kids of all ages...
Average rating on SA Forest Adventure - Hermanus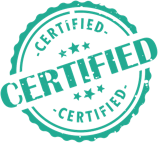 ID checked

Confirmed

Insurance certificate verified

Diplomas and qualifications

Verified
Reviews about SA Forest Adventure - Hermanus
He accommodated the children.
Guide was knowledgeable / patient and always kept an eye out for everyone.
Great time, excellent guide!
Had a great time with my son.
Very professional and always watching for safety
My guides Rudi and Colin were great. They helped me all the way and ensured my safety. I felt secure at all times and had a great time.
Absolute gorgeous quad bike ride!
Our guide was patient and well versed in the track and assisting as we went along. It would be nice if bottled water could be provided/sold on site.
Thank you Ruben and Collin. You were amazing instructors. We had so much fun. And enjoyed every second of it.
They were great. Gave us lots of info and were very humorous too
Wonderful views and great service!
Wonderful views and great service!
VERY NICE GUY, INFORMATIVE AND FUNNY
Collen was awesome! He showed us all the great places to take pictures and was very alert to how we were coping as we were first time riders.
Bundu bashing! aka - Quad Biking through the Fernkloof Nature reserve
Steven was phenomenal, his instructions were clear, and the quick "test drive" just to get a handle of the bikes in a great touch. On the route he pace was just right, we stopped for views and he kept checking on us, thank you very much, we felt very safe! :)
Collin was an amazing instructor :)
Very knowledgeable and pleasant the two of them
Very helpful, friendly, safety-conscious and good fun
Adrenaline Junkies we got lost for 30 min, only when we called they send us a pin drop! Despite the frustration of gotton lost Nkosani our guide made it worth it, was an excellent guide!
Our instructor AB was a super nice guy who took us on a very lovely little adventure
SA Forest Adventure - Hermanus
Excellent staff and instructors
Lucas was an excellent guide, happy to answer our questions and extremely patient when we were at the wineries would highly recommend
Stephen was very polite, attentive and accommodating. Thank you Stephen!
Instructor was very generous and caring. 1 person who failed in the test. He took her as a pillion and gave her a ride on a bike on a straight and easy route.
Well trained stuff and very friendly.
They are well trained and very friendly.
Our instructor Nkosi was just fantastic! Informative, enthusiastic, patient and fun!
The guide was very helpful, skillful and a great guide. Very sensitive to my mother, who is 70 years old. The equipment though, needs some mechanical service as the one bike's steering was loose and the other's back brake did not work at all.