Book with Shockwave Adventures
Get to know Shockwave Adventures
Ever wanted to explore Victoria Falls or conquer the whitewater of the Zambezi? Now's your chance, thanks to local adventure experts - Shockwave!
Experience one of Southern Africa's biggest thrills with this Zambezi whitewater rafting trip on the Zambezi River. Navigate the rushing waves of 19 Level 4 and 5 rapids, covering some 23km in a seriously strong raft. This Zambezi whitewater rafting trip will surely be one of your most memorable African moments.
Founded in 1995, Shockwave Adventure is an adventure whitewater rafting company based near Victoria Falls on the Zambezi River. A locally run and operated company with over 23 years of hands-on experience, Shockwave specializes offers a unique experience by creating custom adventures away from mass rafting.
Their first-class, small-group, VIP and personalized rafting trips on the Zambezi River are unmatched in the industry. Planning each trip according to guests specifications, all of their trips are run by the most experienced staff in the industry. Shockwave's team of rafting professionals guide year-round not only in Zimbabwe but also in Australia, Colorado, Italy, Norway and South Africa. Through extensive international contacts and a guides interchange program, Shockwave is part of an international network of professional rafting companies. Their guides speak multiple languages including English, Italian and Spanish, which makes it easy for our international guests to feel at home.

Safety comes first at Shockwave, with a faultless safety record they are at the forefront of the white-water industry. Every trip includes an experienced safety kayaker whose job is to escort your group and pick up guests who take voluntary or involuntary swims - ensuring that the risk never outweighs the reward.
Join Shockwave Adventure on their signature whitewater rafting excursion on the Zambezi River - one of Southern Africa's biggest thrills!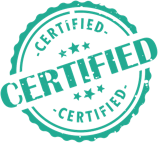 ID checked

Confirmed

Insurance certificate verified

Diplomas and qualifications

Verified