Book with Total Snorkel
Get to know Total Snorkel
Total Snorkel will take you on a snorkeling adventure of a lifetime with tours over a shipwreck, reefs, and sea life, all in the gorgeous waters of Cancun.
The team at Total Snorkel wants to provide you with the safest and most unforgettable snorkeling experience yet. The friendly and dedicated staff will guide you in exploring amazing reefs in the gorgeous setting of Cancun and the Riviera Maya.
Beginners, children, nonswimmers to adrenaline junkies...everyone is welcome. Total Snorkel will customize a tour for any type of client. The company provides professional grade equipment, excellent customer service, individual attention, and above all, values safety.
You will have the opportunity to swim with turtles and multicolored fish in some of the most incredible waters Mexico has to offer.
Average rating on Total Snorkel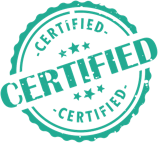 ID checked

Confirmed

Insurance certificate verified

Diplomas and qualifications

Verified
Reviews about Total Snorkel
Definitely check this out if you want a different snorkeling experience
Total Snorkel - George, George, Fernando and Rosia were awesome. I was the only one to sign up for the activity that evening and they all stayed late and made sure I had a good time. I have the worlds tiniest face and snorkel masks never fit me correctly. After having some issues with their smallest mask, Fernando let me use his mask which really made a difference. I was able to see some cool stuff without getting water in my nose and eyes.