Book with Wild Serbia
Get to know Wild Serbia
Wild Serbia Adventure Travel - Looking for active and adventurous weekend? You need a new experience and the right to life's journey? Look no further! Challenge yourself and explore Serbia to incredible destinations!
Wild Serbia adventure race - If you love spending time outdoors, exhausting and extreme activities, we invite you to participate in outdoor events Race survival and Valjevski challenge!
Wild Serbia expeditions and research - Learn how to be explored Canyon Stars - the biggest vertical canyon in Serbia, Cave Krubera Voronja, he looks like an expedition to the north wall of the Alps.
Wild Serbia is an adventure travel company specialized in adventure tours, outdoor team building events and incentive tours in Serbia and Balkan countries. Their activities will take you to wild areas and nature reserves with bushy forests, rocky landscapes, mountains, canyons, rivers and extraordinary caves. They strive to promote the natural beauty of Serbia in new ways that allow travelers to relax and enjoy in nature.
They are dedicated in showing the best of Serbian culture, nature and cuisine through interactions with local people and their customs. Wild Serbia's goal is responsible and sustainable tourism, which respects local communities and nature.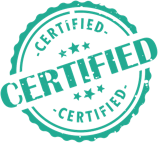 ID checked

Confirmed

Insurance certificate verified

Diplomas and qualifications

Verified