Book with Wildnature Expeditions
Get to know Wildnature Expeditions
In Wild Nature Expeditions Kefalonia you may find activities suitable for the most demanding! Wild Nature Expeditions was created by Kostas Vitorakis: A very experienced and certified climber/mountaineer and mountain bike rider.
Kostas has climbed the highest mountains of Greece, the Alps and many other mountains in Europe. As a mountain bike rider he has participated in many marathon and half marathon races, often finishing in the first 8 places.
A humorous and open-minded person, he likes off-roading and overlanding. So far he has visited many countries such as France, Italy, Spain, Sweden, Austria, Switzerland, Cyprus, Syria, Israel, and Egypt. Kostas surprises all the beginners with his patience and way of teaching. He always comes with new and exciting ideas for the next weekend!
Stefanos Kounades: Guide
Stefanos is a close friend of Kostas, he has been a great supporter of Wild Nature since it's very beginning. He served the Hellenic Special Forces and is an active member of the Red Cross Samaritans.

A great character and a great guide. With Stefanos' vast knowledge, you'll learn everything there is to know about Kefalonia in his own humorous way.
He likes parachuting, traveling around Greece with his family and cycling or abseiling cliffs with friends! Stefanos has traveled all over the world! Germany, Spain, Scotland, Serbia, Hungary, Italy, Switzerland, Tasmania, Australia, and New Zealand.
Average rating on Wildnature Expeditions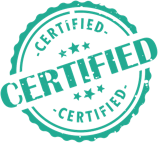 ID checked

Confirmed

Insurance certificate verified

Diplomas and qualifications

Verified
Reviews about Wildnature Expeditions
Amazing day in Aenos National Safari Park
Kostas was very friendly, informative, and helpful in a relaxed manner. He was accompanied by Effe and they both made sure we had a perfect day! Kostas responded immediately with times to suit and advice on suitable clothing.