Book with Yves Moquet Guide Riviere
Get to know Yves Moquet Guide Riviere
Yves Moquet is a state-qualified sports guide who will accompany you on your canyoning activities in the Ardèche!
Yves Moquet moved to the Ardèche in the late 80's to take his sports qualifications, with the idea of leaving the city for good and living closer to his aspirations and nature. He first started working in climbing, then quickly became interested in kayaking and river canoeing. He spent his days near the rivers of Ardèche, a real invitation to discover nature and new sensations.
Then, he discovered canyoning which is the perfect link between his taste for climbing and white water. Today, his goal is to make you discover the Ardèche and to share with you unforgettable moments in the middle of nature thanks to canyoning!
Yves Moquet can take you on Discovery or Adventure trips for canoeing on the Ardèche and the Chassezac, or canyoning trips in the torrents of the Haut-Chassezac and the Haute-Borne.
Average rating on Yves Moquet Guide Riviere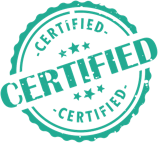 ID checked

Confirmed

Insurance certificate verified

Diplomas and qualifications

Verified
Reviews about Yves Moquet Guide Riviere
Yves était top, patient, très pro et très sympa