Reserve con Couleur Corse
Saber más sobre Couleur Corse
Cédric and Manu are mountain guides who run Canyon Corse, a canyoning office founded by the Trekking agency Couleur Corse.
These two passionate men invite you to discover with them the most beautiful canyons in Corsica!
They organize half-day canyoning excursions in Corsica during summer, near Ajaccio, Porticcio, Corte, Calvi, Ile Rousse, Sagone, Cargèse, Porto... Their favorite canyons are the ones of Richiusa, Zoïcu, Vecchio, Verghellu, and the Tavignano canyon (full day).
For families and beginners, there are two possible canyons to explore, accessible to all and perfectly suited for children: Vecchio, Zoïcu, and Baracci.
For sporty people, Cédric and Manu can take you to the Tavignano canyon.
For experts, there are spectacular and famous canyons to explore, such as the Sulleoni or the Tignoso.
You can also opt for canyoning courses to get trained, become more autonomous and enjoy Corsica's most amazing canyons.
During high season, Cédric and Manu require the help of other instructors, all state-certified, who share the same mindset than them.
Calificación promedio en Couleur Corse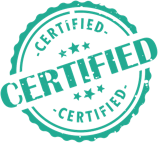 Verificación de identidad

Verificado

Confirmado

Certificado de seguro verificados

Cualificaciones y títulos

Verificado
Opiniones sobre Couleur Corse
Processus simple et surtout rapide. Réservation faite en dernière minute. Suivi fluide.
Géniale! Rassurante, drôle et intéressante
Very kind and professional instructor
Une incroyable après midi
Personne très agréable et a l'écoute de chacun.
Super spot avec un moniteur au top
Facile de réserver et communication efficace avec le le moniteur.
Bruno... Grouuuppppiiiirrrr!!! 😂
L'instructeur très sympa. On se sent en confiance
Christophe est un professionnel il a su nous mettre en sécurité et nous motiver
Awesome first time canyoning
Super sympa merci Jean Marie
Personnels encadrant très sympathiques et avenants
Instructeur très sympa, il s adapte aux compétences de chacun
Instructeur au top ! (Bruno)
L'instructeur était juste au top, marrant et très a l'écoute des personnes en restant très pro.
Our guide Nikki was excellent and very professional
Super activité en famille !!
Mateo was superb!!!! Very knowledgeable and conscientious of participants skill levels!!
Nicolas était très à l'écoute de chacun des membres de notre groupe (10 personnes)
Sympathique, rassurant et drôle.
Nicki, notre instructeur, était parfait! On a beaucoup apprécié le fait qu'il s'adapte à nos différentes envies! On ne peut que le recommander!
On a passé un super moment en compagnie Nicolas qui en plus d'être un vrai pro, prends le temps de tout bien expliquer et écoute ses clients 👍
Très belle organisation et bon matériel
Le moniteur super professionnel, accueillant, très agréable
Matteo a été très pro, sympathique et efficace. On voit qu'il a l'habitude des canyons
Adrénaline hunter Couleurs corse
Instructeur au top ! Rassurant et détendu !
Very experienced instructor.
Sehr guter vertauenswürdiger Guide mit viel Geduld
Brilliant, clear and concise information. Our guide was friendly, funny, and made our experience incredible. (Cheers Christer)
Lora was professional and lovely
Très bon accompagnateur instructeur
Notre guide Romain de Couleur Corse a été parfait. Nous avons passé un excellent moment avec lui. Ma femme n'aimant pas mettre la tête sous l'eau, elle ne voulait pas faire les sauts. Romain lui a installé a chaque fois un moyen pour éviter le saut. Il n'a jamais essayé de la forcer. Mais pour les autres personnes qui voulaient des sensations, il a su nous montrer la voie et nous expliquer où il fallait sauter et comment on pouvait le faire !!! Tout simplement PARFAIT.
Nice canyoning with excellent instructors
Activité géniale en famille, on gardera un excellent souvenir de ce canyoning
Very relaxed and knowledgeable