Reserve con Turiactivo
Saber más sobre Turiactivo
Formado por un grupo de profesionales con un objetivo común, Turiactivo quiere que vivas nuevas experiencias practicando un deporte al aire libre en Málaga.
En funcionamiento desde 2013, Turiactivo basa su día a día en tres ideas. Quieren que sus huéspedes descubran el patrimonio cultural e histórico, que te enamores de los bellos paisajes de la región y que te pique el gusanillo de los deportes al aire libre y de aventura como a ellos.
Con la tripulación de guías de Turiactivo, descenderás por algunos de los mejores cañones de Málaga, recorrerás carreteras 4x4 llenas de baches por el Parque Nacional de la Sierra de las Nieves y la Gran Senda de Málaga. También pondrás a prueba tu fuerza en la famosa vía ferrata del Tajo de Ronda, o realizarás estimulantes rutas en bicicleta de montaña de todos los niveles.
La oferta de Turiactivo está creada para que disfrutes del momento en todo momento y para que puedas visitar todos los rincones de la Costa del Sol, que esconde muchos lugares a la mayoría de los visitantes.
Además, Turiactivo trabaja con grupos reducidos para que tengas un servicio más personalizado y de calidad.
Calificación promedio en Turiactivo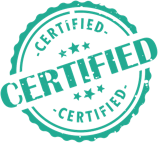 Verificación de identidad

Verificado

Confirmado

Certificado de seguro verificados

Cualificaciones y títulos

Verificado
Opiniones sobre Turiactivo
We had the best instructor. Didn't rush us at all and he was very kind and we felt safe at all time
Gentle men, relaxed, professional, provided us with quality wetsuits, helmets and abseiling equipment.
Juan, our guide, was excellent and really made the experience come to life.
Juan from Turiactivo. Very friendly and nice person. Juan is an instructor who's very patient with his clients. We feel very comfortable and safe under his guidance. I strongly recommand this person for a this activity.
Me and my husband both thought Juan was absolutely lovely. He made us feel so safe and well taken care of.
amazing instructor! he was patiant and social he helped where help was needed and guided us through the Great canyon!
Wir hatten das große Glück, dass außer uns beiden niemand diese Tour gebucht hatte. Somit hatten wir einen Privatguide. Er hat uns von Anfang an das Gefühl gegeben alles zu tun, damit wir ein unvergessliches Abenteuer erleben. Wir hätten uns keinen besseren Guide vorstellen können!!!
Juan was very nice, he explained us all we needed to know, kept us safe. good communication and attention.
Combination between fun and adventurous
He spoke very good English, gave us advice during the route, helped us and gave us information about the area. He knew what he did!
Best guide i had throughout all my canyoning experiences
Our instructor was the best! He was helpful and he let us jump from rocks so much. I will book him again next time I'm In Marbella.
Amazing instructor very professional
Wonderful excursion in the nature
Juan has been an excellent guide: friendly, adjusting himself to the level of the group and gets on very well with kids
Juan is a great and experienced instructor.
Perfect activity for a family!
Juan at Adrenalinehunters took us safely around.
Great fun for the whole family
The instructor was really good.
None of us had any experience. The instructor communicated with us before and after the activity. During the activity he was very patient, supportive and nice. He was very professional and brought all necessary gear in good condition with him.
Heureusement que ne moniteur a fait en sorte de me contacter a l'avance, car une fois de plus adrenaline hunter ne nous a pas donné le bon point de rdv.
The instructor was funny, super nice and very helpful
Juan was awesome! He was patient with us when we were reluctant to jump. :) He knew the river well and pointed out the best platforms to jump from, areas where we needed to use caution, etc. I had 100% confidence in his ability to safely lead us through the river.
FUN for the whole family!
We had a knowledgeable, friendly, and professional guide.
Juan was a great instructor! Showed us all the good spots and acted patiently and professionally!
Excellent experience - highly recommend
Juan was brilliant. Really experienced and helpful.
Canyoning with Juan and Sebastian
They were great. Really made sure we all were doing fine and had fun. Great guys.
He was great, funny and caring
Juan our instructor was amazing, we had 4 kids with us ages 9 and 12 . He was patient and encouraging. He made the whole experience fantastic from start to finish.
Great experience even better guide
Turiactivo - Juan An amazing tour guide. Extremely trustworthy and professional.
Juan est vraiment un guide hors pair.
Really nice, Juan was attentive, very professional and patient. For sure it makes the activity even better!!
They were nice and patient, also they make sure everyone feels comfortable
The instructors are brilliant. Tottaly professional but friendly. Juan was on hand all the way through and had so much patience. He even helped us to organise a taxi when ours didn't turn up. The. Beers at the end were very welcome too.
Juan was a really great guy