Book with A.S.D. PARAPENDIO IN TANDEM
Get to know A.S.D. PARAPENDIO IN TANDEM
Discover a unique way to discover the world from above with a passionate team of pilots who believe that paragliding goes beyond the concept of an aerial sport!
A.S.D. Parapendio in Tandem is a paragliding center that organizes tandem flights all over Sicily! A team of experienced pilots will share with you outstanding landscapes and unforgettable emotions.
Founded in 2010, A.S.D. Parapendio in Tandem regroups tandem pilots with more than 16 years of flying experience! Their goal is to pass down to their clients the incomparable emotions of free-flying, and their passion for this adventurous lifestyle.
A.S.D. Parapendio in Tandem gives priority to the safety of each passenger in a professional, personable way. Over 6000 tandem passengers have already experienced their fantastic services and left with lasting memories. You can find them in different locations in Sicily such as Palermo, Trapani, Agrigento, and Messina!
If height isn't what you're into, A.S.D. Parapendio in Tandem also offers amazing opportunities to explore the crystal-clear waters of Palmero. Discover their amazing snorkeling tours, and navigate around different islands in the remarkable waters away from the hustle and bustle.
Whether you choose to experience the sensations of flying like a bird or snorkeling in turquoise blue waters, you'll be sure to enjoy the incredible treasures of Sicily.
Average rating on A.S.D. PARAPENDIO IN TANDEM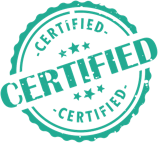 ID checked

Confirmed

Insurance certificate verified

Diplomas and qualifications

Verified
Reviews about A.S.D. PARAPENDIO IN TANDEM
Gaspare and Vincenzo took us flying. We loved it and they made us feel safe and secure. They explained everything that we would do and what to expect.
Outstanding paragliding experience!
Great communication from start to finish, we even got picked up from Catania train station and driven to a different spot other than planned due to the wind so we were very lucky to be able to fly on the day. The staff were outstanding and very professional - made you feel safe and enjoyed a few laughs as well.
Palermo Tandem Paragliding
Gus and Vinecenso are both expert instructors, ensuring that your safety is paramount.
The coolest guys I've ever met and so friendly really made me feel at ease and made the whole experience so much fun!
A great team! This pilot is truly a pro!
Great advice and prep for the activity. Well informed.