Book with Airlinks Parapente
Get to know Airlinks Parapente
Airlinks is the best paragliding school in Le Grand-Bornand a well-known ski resort located in the French Prealps. There you'll be able to do your first tandem flight as well as attending beginner and advanced paragliding courses.
Each team member is a professional pilote who has been flying for quite some time now. They are committed to share with you an experience that you'll always remember!
The team:
Pierre Naville, creator of Airlinks
He has been flying all around the world for 35 years. His motto: Life without passion is no life at all!
Seiko Fukuoka
She is an outstanding pilot! Seiko has won the 2015 Paragliding World Championships and she also holds the French and the European titles.
David Schrall
He is the youngest of the team but a skilled pilot nonetheless! David knows how to make people feel comfortable, flying with him is always fun!
René Schwiep
Aka The Flying Dutchman, he is an expert in Winter tandem paragliding flights. Paragliding quickly became his passion, but don't be fooled by his mustache it doesn't indicate which way the wind is blowing!
Average rating on Airlinks Parapente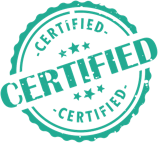 ID checked

Confirmed

Insurance certificate verified

Diplomas and qualifications

Verified
Reviews about Airlinks Parapente
Je n'ai aucun regret je le conseille fortement, la météo était de la partie donc tout était là pour réussir mon bapatême
Mon baptême fut une très belle expérience !!!! je dirai même Génial
Très bon accueil très convivial le moniteur Xavier pour ne pas le citer était très rassurant
Mon instructeur, Xavier, était très gentil et rassurant. Je le remercie infiniment pour m'avoir permis de vivre cette expérience.
Vol en parapente Grand Bornand hiver
Parapente au grand bornand
David est super, à l'écoute, professionnel et très pédagogue L'agence s'est montrée disponible pour répondre à toutes nos questions avant le vol
Un cadeau de Noël à sensations fortes !
Bonne entente avec l'instructeur
Première expérience parfaite !
Instructeur très pro, qui met à l'aise tout de suite et qui est à l'écoute.
Merci à Josh et Xavier. 2 moniteurs au top
Moniteur super sympa, investi, de l humour et super pro.
Une équipe de moniteurs David et Mathieu formidable.
Instructeur sympa, souriant, disponible, qui donne des bonnes infos sur le fonctionnement et les points intéressants du lieu ...
Génial, super gentil et drôle.
Engageant, pédagogue et très sympa
Super cool et sympathique