Book with AVID Kiteboarding
Get to know AVID Kiteboarding
Avid Kiteboarding, headquartered at the kite school on Lake Garda, Italy, offers camps and sailing trips to the most exotic places worldwide for kitesurfing.
The owners, Simon and Jonas, are both passionate kitesurfers. Professional kiteboarder Simon has competed in championships and international competitions, gained sponsorships and has climbed up in the freestyle world ranking.
Jonas has been a professional photographer on all continents for six years, traveling to foreign countries to meet people and new cultures. In addition to his passion for photography, he has recognized that his affinity for kiteboarding is more than just a mere hobby.
Out of passion and love to play with the elements, these two have realized Avid Kiteboarding.
Their kite center on Lake Garda takes them back to their roots, where kitesurfing fascinated them years ago.
What they live for? Good mood, team spirit, professionalism, lifestyle, adventure, spirit. This is what distinguishes Avid Kiteboarding. Be part of their group and enjoy the best moments on Lake Garda with BBQs and sunsets.
If you want to learn how to kite or push your level to the next level you are in the right place!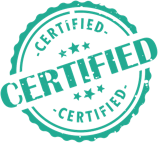 ID checked

Confirmed

Insurance certificate verified

Diplomas and qualifications

Verified