Book with Azur canoë kayak rafting
Get to know Azur canoë kayak rafting
Azur Canoe Kayak Rafting helps you discover Provence on the Var river during rafting and canoe kayaking trips, or aquatic hiking excursions, only 1 hour from Nice.
Pascal is the manager of Azur Canoe Kayak Rafting, based in Villars-sur-Var in the Alpes-Maritimes. He created this company to share his passion for whitewater sports, especially kayaking.
His team welcomes you in a friendly atmosphere and accompanies you on aquatic hiking trips, rafting and kayaking, and kayak-raft excursions.
On the Var river aboard your boat, you can explore places that are inaccessible by foot or by car and typical landscapes of the Provence-Alpes-Côte d'Azur region.
Average rating on Azur canoë kayak rafting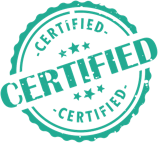 ID checked

Confirmed

Insurance certificate verified

Diplomas and qualifications

Verified
Reviews about Azur canoë kayak rafting
L'instructeur Pascal était très souriant, on sent qu'il est passionné par ce qu'il fait. C'est une personne très agréable. Pour une première expérience de notre part il a su bien nous expliquer comment tout cela fonctionnait et nous rassurer. Il nous a accompagné durant toute la descente et nous a montré les plus beaux endroits.
Super sympa s adaptant a toute situation siper ambiance
Bon guide et instructions claires.
Première expérience de canyoning
Super! Fraîchement divertissant et d'une beauté a couper le souffle ...
Pas très représentatif de l'activité proposée. 1 seule réelle rapide sur tout le circuit
Azur provence canoë rafting
Super ! Excellent accueil !
Notre instructeur a été très bons, permettant à ceux en confiance d'avoir quelques variantes de l'activité.
Quentin était au top. Rigolo et professionnel. Même s'il n'est pas très bon en botanique 😝 Les tenus et le matériel étaient propres et bien organisées. C'était une super aventure à vivre.
Super . On a super bien rigoler un moment magique
Accueil super sympa, gentillesse et le sourire ! Canoë tout neuf rien à dire de plus
Easy descent in a wonderful place
Long waiting time, but very kind and helpful instructor. Not English speaking, but we understood each other
Our guide Olivier was very good.
We have a crazy ... but good instructor
Instructeur au top très sympa
Rafting down Verdon from Castellane
Some waiting time in the beginning. Great guide. A little more information about the content of the tour would be nice. Rafting it self was great.
A great experiencw despite difficulties
Due to lack of signs the Company was hard to find without help from the otter compagnies. Our trip was delayed one hour and twenty minuts, but there was no one to information us om any way. Moreover we didn't sail om the two person canoes we booked but in a six person boat. But beside the mentioned problems the guide Olivier gave us a tremendiously rafling trip.
On s'attendait à plus , mais c'etait Sympa (gentil)
Le site adrénaline vous change l'animation premièrement réservé car en haute saison ils n'ont pas les instructeur. Est ce que ça veut dire qu'ils sont dispos en basse saison ? Quel est l'interet ? Enfin déçu par ce service qui ne réponds pas aux attentes . L'instructeur sur place était top.
Agréable descente du Verdon en rafting
Organisation à revoir avec 1h d'attente après l'heure de rendez-vous