Book with Best Spot Azores Dive Center
Get to know Best Spot Azores Dive Center
Best Spot Azores Dive Center is the only 100% AWARE and 5* Dive Resort in the Azores. Their top priorities are client satisfaction and raising awareness about ocean protection and conservation.
The expert team loves what they do, so it's easy for them to make your holidays even more special. With a dive group of up to 6 divers, you'll get the chance to enjoy your dives guided by a marine biologists/dive leader.
With a vast experience in the tourism industry, the staff is constantly striving (and being trained) to accommodate your needs as much as possible.
As a PADI 5* Dive Resort and Aqualung Partner Center, they will give you as much support in education materials and scuba equipment as possible.
The company also supports Environmental Projects and have their own local Environmental Education Project called "Jelly Fish Project", to which they have donated 2% of their annual profit.
Meet the team
Bruno Sérgio: Marine Biologist, PADI Master Instructor, EFR Trainer, Instructor of several PADI Specialities, Local Tour Guide
Suzi Oliveira - PADI Master Scuba Diver Trainer Instructor, EFR Instructor and Local Tour Guide
Average rating on Best Spot Azores Dive Center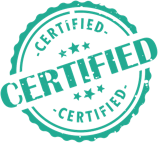 ID checked

Confirmed

Insurance certificate verified

Diplomas and qualifications

Verified
Reviews about Best Spot Azores Dive Center
Snorkelling excursion in Sao Miguel, Azores
Good Entry to Snorkeling in Azores
Super friendly and knowledgeable.
Good company, uninteresting reef
Staff was very welcoming and kind, but gave little direction once we got to the water besides pointing out the boundaries of where to not swim beyond. Full head/foot covering wet suits were provided and they were very nice/functional. We did not get an in-water guide either, as they were reserved for the divers.