Book with Calima Surf School
Get to know Calima Surf School
Calima Surf School opened its doors in 1996 in Lanzarote Island. The founder, Mike is a devoted surfer with over 20 years of experience who has surfed in the best spots in every continent!
He decided to open the surf school in Lanzarote due to the perfect weather conditions of the Canary Archipelago. Where the temperature, never drops below 14°C nor higher than 28°C. And the beautiful sandy beaches make it THE spot for extreme water sports!
Fast forward 20 years and Mike now has an incredible team of 15 wonderful teachers and surfers from different countries. They are all certified profesionals and can conduct their lessons in Spanish, English & French.
Together they work to have the best teaching methods, customer service & obviously make you feel like you are at home.
Calima Surf School offers scuba diving lessons & courses for every level. They also provide surfing, kitesurfing and SUP lessons & courses. All of which are taught within the outstanding Natural Reserve of Famara.
What are you waiting for? Embark into an amazing adventure where you'll learn in a safe yet fun environment. Surrounded by one of the most unique scenery in the world!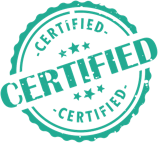 ID checked

Confirmed

Insurance certificate verified

Diplomas and qualifications

Verified