Book with Catalonia Adventures
Get to know Catalonia Adventures
Discover the renowned Catalonian region in a new exciting way!
Catalonia Adventures is full with young people passionate about outdoor sports. With vast experience in providing touristic activities in natural environments, they aim to provide each and every one of their clients with the possibility of accomplishing their goals.
Focused always on their clients, they provide a global vision of the activity that you will do, Catalonia Adventures will follow you every single step of the way. They will solve all your doubts and they will be right by you when you'll be catching your breath after the jump.
Catalonia Adventures will clear all doubts you might have in order for you to experience their activities to the maximum. They will plan every single aspect and teach you all necessary skills you might need.
The Team
Maria Pérez
General manager
Martí Gusi
Mountain and canyon guide
Pau Pérez
Canyon guide
Pilar Vargas
Customer service
Average rating on Catalonia Adventures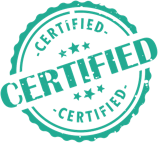 ID checked

Confirmed

Insurance certificate verified

Diplomas and qualifications

Verified
Reviews about Catalonia Adventures
L'instructeur était adorable, fun, il a permis à notre ami qui fêtait son evg de sauter de manière originale, il s'en souviendra! Parle anglais un peu français et bien sûr espagnol et catalan
The instructors were lovely and very funny.
Pau was awesome, explained everything in great detail before and made us feel safe about the jump. He was also very enthusiastic which was fun.
The provider was friendly and he explained everything really well
el instructor, buen trato, empático y simpático
Los instructores súper bien! Nos ha encantado todo en general!
Muy buena orientación y la atención recibida
LOS INSTRUCTORES Y SALTÓ, MUY TOP
Los dos instructores que hay, son una pasada!! Inmejorables. No paran de hacerte bromas para quitarte el nerviosismo (bromas las cuales a la vez te ponen mas nerviosa), pero te hacen sentir como si os conocierais de toda la vida. Son impresionantes! La experiencia es mucho mejor Gracias a ellos, son instructores del 10!
Me encantó,transmitió muchísima confianza,genial
Maria was great! He made it a lot of fun for all of us! He did a great job making us feel at ease. He made us comfortable that it would be a safe but exhilarating experience.
The provider was good I had no issues! I definitely would use their services again
Really cool guy great help and funny
Muy agradable, comunicativo, con buen humor, y con ganas de entretener y divertirte
Marià és un crack, molt professional
Instructor was very friendly and positive. Made many jokes and made us very comfortable for the jump. Good explanation. No fear.
Nice relaxed guy. No worries
Funny man and a good instructor
Mucha experiencia y confianza
Instructor q te hace reír, y a la vez te da 100% confianza total.
El sentido de humor de los instructores para hacer la experiencia mucho más divertida.
C'est une très bonne expérience . A faire et à refaire
Manawa / instructeur : MARIANO
Gran profesional, hace más divertida la experiencia
Marti was great, nice and joyful
Our instructors were Pao y Torri ! It was the best instructors that we can had ! In this period or covid, they keep the mask, during all the activity. They were very professional, kind, funny and passionate!! We like them as much as the activity !! I recommend them for sure!
Instructeur au top du top
They were very professional and knew what they were doing
Amazing 40th Birthday - Bucket List
The instructor was outstanding. Explains everything easily: well spoken English. He made the experience great. Took his time and made sure I understood everything properly. He even gave me great instructions on how to get back to the hotel.
Très souriant professionnel et décontracté à la fois. Rassurant, clair dans les instructions surtout que l'espagnol n'est pas ma langue maternelle.
The instructor was excellent and really funny! I'm glad I got to do my first jump with him.
Is one of the best that I have meet. He was funny and professional.
Bridge swinging in Sant Sadurni
Had a lot of fun with the instructors!
Awesome instructor, just like the comments about him.
Our guide Pau was one of the highlights of the experience! Not only was he experienced and helpful, but he was funny and easy to talk to. Their company does so many different activities and based off of our one activity, if I go back to Spain I'd go do them all!
Came alone with no team which didnt really look professional and could not take us a video of the jump since he was holding the ropes alone
Super cool dude. The guide makes the difference. Ours made the whole thing fun and educative. We had good luck with ours.
Likes to scare but he was professional
Instructor was really, good he knew good english to explain to me the requirements
Very good first experience
Maria was very good. He knows what he was doing, was very friendly, and he made it a memorable experience.
Instructeur gentil, calme et professionnel ! Il a même réussi à réduire le stresse présent avant le saut ! Rien a dire 👌
Gave good feeling. Thrustworthy, but funny.
génial les enfants ont adoré
l'instructeur était très sympa avec beaucoup d'humour
Very funny and a great instructor!
Les instructeurs sont au top' avenants et rassurants ... un grand merci car l'expérience est aussi marquante principalement grâce à eux
The instructors did an amazing job. They where friendly and made everything work really well.
The instructor was really nice and helpful. It was very easy to communicate with him.
Catalonia Adventures was wonderful. Our guide was very attentive and awesome. Would definitely book with them again.
A funny person. Give good instructions. Only his English was a bit poor. But it was clear.
Very friendly, laid lack and patient.
He was really professional and easy-going.
Activity provider gave an amazing explanation in Spanish and English. Showed highly professional skill working with people during extreme activities like this. We absolutely loved everything!
He is a professional guy! Thanks for him.
L'instructeur étais super, très marrant sur le fait qu'on risque de mourrir et sympathique sur le plan touristique des alentours
I would definitely do this again, wanted to jump twice
Instructor was thorough regarding safety, cracked jokes to help you relax
Prof génial endroit superbe
Très bien très drôle tres competent
Great and professional fun
Professional, friendly and amusing. A great instructor!
Never had a better instructor!! God he was cool
The provider we had was so sweet! Made my friend and I feel very comfortable and relaxed before jumping and after.