Book with Enjoy Crete
Get to know Enjoy Crete
Stelios, who has a real passion for outdoor activities, founded Enjoy Crete in 2007. With special attention to customer's satisfaction, Stelios and his team of professionals will make sure that the activity you choose in Crete will be the highlight of your holidays!
Stelios is completely in love with sea kayaking, hiking, and rock climbing. That vision is one of the main reasons why Enjoy Crete has on its core the element of adventure and pleasure.
With Enjoy Crete, you get to choose from a wide variety of activities all performed in the exotic landscapes of Crete like: sea kayaking, hiking, trekking, or rock climbing. The activities will be adjusted to your fitness level and the skill level of your group. Stelios and his team will make sure everyone has fun in a safe environment.
All the equipment is carefully maintained to ensure your safety. The professional team of Enjoy Crete is certified by the British Canoe Union and offers courses to get you certified, if you wish. The canoe courses take place in the Ligaria bay near Heraklion.
Enjoy Crete wants you to live up to their name: that you really enjoy Crete. And that's why a team of knowledgeable locals has come together; to offer you a unique outdoor adventure in Crete!
Average rating on Enjoy Crete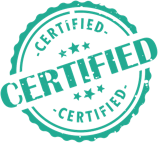 ID checked

Confirmed

Insurance certificate verified

Diplomas and qualifications

Verified
Reviews about Enjoy Crete
Stelios was very talkative. A very nice man whom will ask for your opinion. We enjoyed paddling with him and also learned a lot from the Greek culture. Thank you Stelios!