Book with Eurodivers
Get to know Eurodivers
Eurodivers Club is a PADI 5 Star Resort (#32098), located on Paros Island Greece at Pounda Parikias. Paros island is in the center of Cyclades. The Diving Center is a few meters away from Pounda's Port, 8km from Paros Port and 4km from the Airport. They abide to PADI standards offering all spectrum of PADI courses, from beginner to professional, using the latest audio­visual equipment under the guidance of our experienced instructors.
Full Scuba Equipment is available for all students and divers (BAUER Compressors – SCUBAPRO Equipment, etc). In the club's Dive shop visitors may find Skin diving & Scuba equipment, Diver's T­Shirts and small gifts and gadgets. At the coffee shop visitors may taste a great variety of coffee, soft drinks, cocktails, milkshakes, beverages, ice creams and cold dishes specialties. Eurodivers Padi diving center is one of the best diving providers in Greece. Experience the best diving spot in Greece. Enjoy your summer diving holidays in Paros island Greece.
Eurodivers Club was founded in PAROS island in 1995. CMAS, NAUI, YMCA, EMP, ANDI, NITROX can be taught upon request.
The staff is trained to offer you safe and memorable diving holidays and unforgettable experiences, sharing with you the beauty of the underwater world and providing the service and safety you expect.
The diving club provides state-of-the-art equipment. BAUER compressors, SCUBAPRO regulators equipped with octopuses and pressure gauges, BCD`S, steel cylinders 10 L, 15 L, full 5mm wetsuits and DAN oxygen kits. Also, DAN insurance is available.
Diving in Greece and especially on Paros island is the best choice for the divers that want to experience dive in the blue waters of the Mediterranean Sea. Dive on Paros island with Eurodivers. Learn to dive with safety and enjoy your diving. The center has a wifi area that you can use any time you want to stay online with your friends.
Average rating on Eurodivers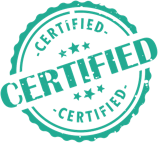 ID checked

Confirmed

Insurance certificate verified

Diplomas and qualifications

Verified
Reviews about Eurodivers
Très bien heureusement il y avait un instructeur français cela nous a aidé
Très sympa, personnel super sympa
Club tres accueillant. Personnel adorable. Nous partons effectivement avec des plongeurs, ce qui est tres sympas. Rita, la monitrice, a pris le temps, de venir parler avec chacun s'entre nous (espagnol, francais, grecs...) autonomie pdt l'activite ce qui est tres ageeable.
Equipe au top ! Multi-lingue. Hyper sympa. Je recommande
This was a great experience
Thank you Rita for showing us great spots and info about Paros/Antiparos.
Super instructeur, et magnifiques spots, fruits et eau à bord, je recommande l'excursion
Lovely instructors. However, I thought I had paid for a trip from 9am to 12pm, we got up early, took a taxi to be there on time but it turned out that the trip was from 10 till 2pm, so we waited 1 hour. The boat had very little shady areas and it was midday sun. We returned at 3.15pm.
Nice activity, but a bit expensive
The staff was a bit overwhelmed at first and not really welcoming. However our instructor was qualified, the instructions for safety underwater were well explained and that was nice.
Super activités, attention au coup de soleil et au mal mer (certains spots qui bougent pas mal )pour le reste , les poisons sont magnifiques!!!