Book with FLY ALGARVE
Get to know FLY ALGARVE
Discover the dappled blues and rocky outlines of the Portuguese coastline with scenic paragliding and paratrike experiences, courtesy of Fly Algarve.
An industry specialist born and bred on Portugal's stunning shoreline, Fly Algarve offer tandem flights across the coastline - alongside expert Free Flight course in partnership with Espiral - Escola de Voo that excels in quality teaching based on the experience of qualified instructors. We are one of the few schools in the whole country that is qualified by the Portuguese Free Flight Federation to be able to teach courses up to level 2 (maximum level in Portugal).
Based on the beautiful southern coastline of Portugal, the region that extends from Faro to Lagos is blessed with stunning beaches, picturesque fishing towns, and a glorious climate, all of which combine to create the perfect holiday destination. Following the thermals that extend from Praia da Falesia, Cerro Cabeça de Camara, Cordoama and Praia das Areias Brancas, Fly Algarve's tandem paragliding and paratrike excursions offer holidaymakers the chance to see this famous shoreline from the air - experiencing the true topography of the region across sandy dunes, rocky coastlines and the intense blue waters of the Atlantic Ocean.
Follow your sense of adventure to amazing new heights with scenic tandem paragliding and paramotoring adventures in the Algarve with local pros, Fly Algarve.
Average rating on FLY ALGARVE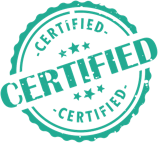 ID checked

Confirmed

Insurance certificate verified

Diplomas and qualifications

Verified
Reviews about FLY ALGARVE
A very exciting and enjoyable experience!
Valdemar was a very careful coach. very professional. it was a lot of fun.
Tres belle expérience avec quelqu'un de professionnel
Unforgettable experience - birthday treat
Instructeur très sympathique, très bonnes explications avant et pendant le vol
Einzigartiges Erlebnis :)
Very good and experienced, he made us feel safe and comfortable.
A great experience from a very professional pilot. Many thanks Colin
Great perspective high above the Algarve coastline
Valdemar taught us a lot of things about Paramoto and made this experience unforgettable.
What a great experience, really a lot of fun!
Valdemar is a great pilot. Really recommendable! Good contact, everything worked well!
Valdemar est très sympathique et rassurant.
20/10 for this great professional; such a kind and nice person! Bravo, Valdemar!