Book with Given2Fly Adventures
Get to know Given2Fly Adventures
Given2FlyAdventures started when a group of experienced outdoor industry instructors led by company owner Mariana Andrijašević, combined their knowledge. The team added their adventure sports expertise and skills acquired from years of working in the hospitality industry, to set up a unique way of exploring the hidden treasures of Croatia.
With more than 20 years in competitive sailing and rock climbing, they are ready to use their experience to create the most amazing holiday experience for their guests. As they are all outdoor experts and activity fans they have a deep understanding of rock climbing, sailing, hiking and kayaking. For them it is not just what they do, but also what they love.
They decided to use insider's knowledge to design the best adventures for all. They dedicate their time to helping people discover Croatia and exposing them to new experiences and teaching a new generation of climbers, mountain trekkers and outdoor lovers.
All outings, lessons and excursions can be conducted in English, Croatian and German.
Average rating on Given2Fly Adventures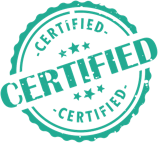 ID checked

Confirmed

Insurance certificate verified

Diplomas and qualifications

Verified
Reviews about Given2Fly Adventures
Great activity and very nice guides! The tour was perfect and we just arrived for the sunset
Given2fly picked us up at a point in the city center. We had the best tour guide possible, his name was Miska(mike).
Amazing value for money and a great way to spend an afternoon!
Our instructor was Mike, who was really friendly and pointed out points of interest during the journey and explained the history. He also brought along his speaker to play music while we paddled. At the rocks he made sure to show us the safest way to ascend the rock and the best places to jump from. During the trip he took several photos and videos on his GoPro so that we could have some souvenir images
J'ai passé un excellent moment !
Sachant que j'étais seule et que je ne parlais pas vraiment bien l'anglais, l'instructrice m'a mise à l'aise et ne m'a pas laissé de côté ! Elle aime son métier et ça se ressent ! Merciii à elle!
Our instructor was good and he also gave me tips about other activities.
The instructor was great. Nice and knowledgeable
Deep water solo. If you are in Split, you should do it.
Instructor was very friendly and helpful.
Very beautiful and exciting trip
The instructors were amazing, they made the experience even better by their good moods and by having interest in us participants. They also made us feel very safe and made us feel like messing up is part of the fun.
Great Provider, terrible weather
Excellent personalized experience
We were promised the best instructor and Mishko was exactly that - a great guy, played us music on the way and he was great company.
Spontaneous climbing activity close to city center
During the activity two Pros were guiding us through three different routes that were picked according to our skills. As we were both on a beginner level, we got a lot of instructions and tips from both guides and really felt save during the whole time.