Book with Guies AmaDablam
Get to know Guies AmaDablam
A mountain enthusiast, Esteve Carbones has explored the depths of the mountains from a very young age. However it wasn't until 2012 when he decided to start doing it professionally creating Guies Ama Dablam.
With over 15 years of experience, he's a certified mountain and canyoning guide, has a level two in first aid and is a member of the Catalan High Climbing Mountain School (ECAM).
A passionate environmentalist Esteve will not only take you to the most astonishing excursions in the Catalonia Pyrenees and the Pre-Pyrenees. He'll teach you that "mountain sports, more than a job or a hobby, is a philosophy and a way to learn from life".
Guies Ama Dablam offers different and emblematic spots to practice extreme outdoor activities such as canyoning, via ferrata, climbing as well as hiking. You can't miss the opportunity to see some of the most startling sites like Vignemal, Montperdut, Posets, Maladeta, Aneto, Pica d'Estats, Pedraforca and many others!
Average rating on Guies AmaDablam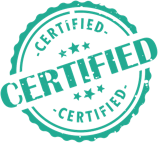 ID checked

Confirmed

Insurance certificate verified

Diplomas and qualifications

Verified
Reviews about Guies AmaDablam
Esteban was excellent - highly recommend him from Guies Ama Dablam
The best first time of the activity!!!
patience and good equipment, we learned a lot. Happy we used the water shoes.
Instructor was good. Gave tips and took photos.
Les 2 instructeurs qui nous on fait faire le canyoning étaient géniaux ! Très sympathique ! Nous ne parlions pas espagnol mais malgré la barrière du langage ils ont su se faire comprendre et surtout nous intégrer au reste du groupe !
Raquel was direct yet patient with our children. They loved her and the canyoning adventure.
The instructor knows her stuff very well. She communicated well and I will never understand how one can learn a name that quickly. By the way: although they are Spanish (/catalan), don't be late! We were exactly 10 min. late due to the long drive we had to make and Rachel already called us up!
Super moniteur patient et sympa
The most beautiful great and blue waters you will find in the Pyrenees. Good activity For beginner. Good to learn technique and abseiling. Friendly guide with patience.
Friendly, enthusiastic and open. Good English speaking.
Really good. Intructor that spoke english and helped us alot
Nice activity with the family
The instructors where nice and they explained everything well. They also made some chats with the group. And they told us other things we've could do in the area.