Book with Hellenic Skydivers
Get to know Hellenic Skydivers
Through the years the Hellenic Association of Skydivers has evolved and become one of the best school to learn free fall or to just to a simple tandem skydiving. In the beginning the Association used to practice free falling with the round military type parachutes and now they grew bigger having trained more than 3000 parachutists, and having performed more than 65.000 drops. They operate two bases - one in the north of Greece near Thessaloniki, and the other in Megara near Athens.
It was the first Association in Greece to implement all the modern free fall practices from AFF and USPA. All the instructors of the Association have been certified in the United States from the USPA (United States Parachute Association) and they can ensure your safety and learning. They have the most secure and modern equipment as well.
Maria is the chief instructor of the Association and she has been practicing free fall since 1990. She has more than 68 hours of free fall, and 4740 drops. She is a true passionate of skydiving and she is the one that will make sure that you have an unforgettable experience. Antonis is the main instructor and probably the one who is gonna teach you everything. He has 11 hours of free falling and 687 drops.
Join the Hellenic Skydivers for a once in a lifetime experience!
Average rating on Hellenic Skydivers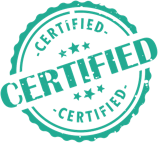 ID checked

Confirmed

Insurance certificate verified

Diplomas and qualifications

Verified
Reviews about Hellenic Skydivers
The staff was so friendly and professional. They made the experience feel safe and thrilling all at once. Incredible team!
Maria was very informative while preparing me the jump.
She was just FAB...🤘 It was my first time... and she made it so easy for me... #Athens #Greece
Once in a lifetime experience
Very professional and capable.
Une expérience incroyable et inoubliable