Book with Mat & Eau / Nice Rafting
Get to know Mat & Eau / Nice Rafting
Mat & Eau's mission is to make you discover whitewater activites in the Alpes Maritimes region. The certified guides of Mat & Eau Sport d'Eau Vive - Nice Rafting, invite you to discover the thrills of rafting, canyoning and hydrospeed, less than one hour drive from Nice!
Mat & Eau's team is made of passionate and whitewater sports experts. Since 2004, the team has been providing you with the best rafting, canoraft, kayak-raft, and hydrospeed activities for you and your family or friends! They also offers canyoning excursions in la Roya, one of the most beautiful river in the Southern Alps or in the most amazing canyons in the Alpes Maritimes : the Maglia, Morghé, Carléva, the Bollène, Barbaira and so many others.
Breil sur Roya is located in the Provence-Alpes-Côte d'Azur region, near the Mercantour national park, not far from Nice and Monaco. You can find in the same area, the Vallée des Merveilles (Valley of Marvels) situated in the north of Vintimille, Italy.
Mat & Lolo
Mat and Lolo are both certified guides. They invite you to navigate on the most beautiful routes of the south-east of France, all year round. Those two have been kayaking since they were very young. They have participate in competitions and practice on numerous rivers across the world: the Zambeze, the Nile, but also in Nepal and rivers in Europe. Their mission is to share their passion with you and make sure you enjoy the most out of this experience!
When you go rafting with Mat & Lolo, it's like having a blast with your best friends! Yeah, they are friendly like that ;)
Average rating on Mat & Eau / Nice Rafting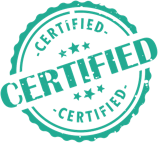 ID checked

Confirmed

Insurance certificate verified

Diplomas and qualifications

Verified
Reviews about Mat & Eau / Nice Rafting
La meilleure expérience tout simplement
Paulo est le meilleur instructeur que j'ai pu avoir lors d'un canyoning !!
Great rafting experience!
Qualified, friendly, serious when necessary, with a laugh when possible
Super ambiance pour cette activité canoë raft
sympathique et didactique
Très bien fait tout pour donner du rythme en satisfaisant toute le monde.
They are wery friendly and funny
Provider was very good and gave good information
Lovely day playing in the water
Paolo was a very good and nice instructor. The shoes of my partner broke down but Paolo had some duc tape and could fix them up. We had some kids in the group and he was great with them.
Perfekter Ort zum Canyoning
Die Guides sind sehr freundlich, lustig und hilfsbereit. Sie kennen "jeden Stein" im Fluss auswendig und weisen auf die Gefahren hin. An Ausrüstung ist alles vorhanden, was man benötigt.
Descente de 2 heures absolument TOP
Matthieu est un super guide ! Il nous a jaugé au départ et a bien adapté la descente à notre profil.
Beautiful Canyon - best experience ever
Lucien was the instructor. Ask for him, he is the best for this canyon.
Bon instructeur, légèrement orgueilleux