Book with Meltemi Watersports
Get to know Meltemi Watersports
The work of two adventure nomads who put a pin in the map and followed their intuition, Meltemi Watersports is based on the Instagram-worthy island of Ios, Greece.
Leaving the chaos of the Greecian mainland in search of offshore breaks and the northerly wind that gave the company its name, owners of Meltemi Watersports Joe and Peter translated years of action sports experience and a flavour for Meditteranean living into their light bulb business venture. Setting down their suitcases on the golden beaches of Ios in the Cyclades, Meltemi Watersports was born from an idea to buck the tourist trend - creating a beach run and operated company that caters for watersports aficionados of all tribes.
Cutting the hype to offer high-quality lessons and equipment in a location renowned for its consistent conditions and hassle-free location, Ios is one of the lesser-known islands in the archipeligo that extends from Mykonos to Santorini. Unlike the busy waters of the other package holiday peninsulas, Ios is on the UP. Less chic and exclusive than the other isles, Ios has gained a reputation as a party island where the locals rub shoulders with action sports heroes who've come to experience the stiff northerly Meltemi wind that rips through the Aegean -regularly reaching 7, 8 and even 9 Bft.
There's no denying that from June to August, the island is the much-loved stomping ground for watersport elite - trying their skills on the gale force winds far out to sea. But, you don't have to be a bonafide storm chaser to try one of Greece's most popular watersports- Ios's iconic location also makes it the perfect place for beginners, too! Specialising in a wide range of activities that range from windsurfing to wakeboarding, Meltemi Waterports caters to novices and all-out pros alike - with everyone welcome to hang out and at their sandy shack and take a lesson from one of their international instructors.
So whether you're here on a WindFinder free for all or just to dip your toe in the water, Meltemi Watersports has got you covered thanks to their range of windsurfing and wakeboarding lessons for all abilities.
Average rating on Meltemi Watersports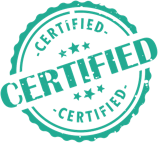 ID checked

Confirmed

Insurance certificate verified

Diplomas and qualifications

Verified
Reviews about Meltemi Watersports
Super activité et moniteur très sympa
Notre moniteur était super sympathique et à l'écoute !
Le skipper Niko était au top ! Grâce à lui nous avons passé un super moment.
Le guide était vraiment incroyable, très attentionné, drôle et à l'écoute de chacun ! Il semble être une personne extraordinaire
Highly recommended, you have to try this!
Very good trip, good skipper too
They made my daughters birthday one to remember and we will never forget it
Friendly instructors, happy to help.
Meltemi tours are all about the fun and offer a way to explore Ios island in great company!
John was very nice, he explained us lots of story about the island.