Book with Mmove
Get to know Mmove
Welcome to Mmove!
"Mmove - into nature." is the new name for Friends of Arco srl, the first School of Alpinism (UIGM) in the Alto Garda area. The name has changed but the fun, expertise and experiences remain the same: incredible! The double 'M' stands for mountains, movement, manpower, memories and especially for magic moments with you.
Mmove is the only local company specialized in outdoor activities and adventure travel for the whole family, that guarantees unique experiences in some of the most beautiful natural settings on earth: in the upper part of Lake Garda, in the Dolomites and in the rest of Italy.
Mmove would like to share their passion for the mountains while always ensuring your safety and enjoyment. The aim is to create an authentic experience of nature in a friendly, supportive atmosphere.
Mmove's vision is to offer you two different but complementary experiences: exhilaration and challenge. Exhilaration is related to the remoteness and the beauty of the environment. Challenge is meant to push yourself beyond your perceived limits.
The team
Eight passionate mountain guides compose the expert team of Mmove! Each one of them is a recognised IFMGA guide, the highest internationally recognised qualification for instruction and guiding in rock and ice climbing, mountaineering, off-piste skiing and ski touring.
Where?
The school is based outside the center of Arco, you will find our Garda Outdoor Center. Mmove's summer base is the "Chalet delle Guide".
What does Mmove propose?
Good weather bad weather – with Mmove there is always something going on and nobody will be bored! They go canyoning even when it trickles and they know cool places where you can climb even with unfriendly weather.
Why?
In past years their outdoor activities program has expanded greatly and they don't work anymore only in the area around Arco. They guide in the Dolomites, in Sardinia, in Sicily and even outside Italy and Europe.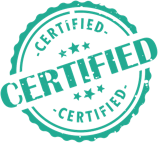 ID checked

Confirmed

Insurance certificate verified

Diplomas and qualifications

Verified
Reviews about Mmove
Verry responsible men. They gave us a save feeling. And explained everything good. So everyone knows what to do for a save walk trough the river.
Super viel Spaß, super Naturerlebnis, super Teamlead
Sehr professionelles und top eingespieltes Team. Selbst bei scheinbar kniffeligen Situationen, ist nie auch nur ein Zweifel an beiden Guides aufgekommen. Sie haben sehr viel Sicherheit verbreitet.
Instructors were great and we felt comfortable with them!
Großartiges Erlebnis, tolle Gefühle
Alberto ist ein toller Flugbegleiter und vermittelt viel Vertrauen!
Our instructor Andrea is an awesome guy. He combined fun, excitnement and a lovely care for all of us! He never let anyone behind and was really experienced in what he's doing. Happy to had him as an instructor!
Mmove with Alberto en Andrea
Fliegen wie ein Vogel WAHNSIIIIINN!!!!!!
Nett, hilfreich, super Typ, leider schlechte Verständigung, er kein Deutsch, ich kein Italienisch oder Englisch, obwohl deutschsprachig bei Buchung angegeben war.
Marcos and Andrea were very fun and ensured we were always safe.
Instructeur génial/ beau canyoning
I had a very competent and experienced instructor.
Humourous with the kids. Kind and cheerfull.
Der guide war super drauf.
Es war toll, unglaublich, unbeschreiblich..... jederzeit wieder!!!!
Der Instruktor (Andrea) war super, er ist auf meine Ängste eingegangen -soweit das möglich war- und hat mir sehr viel Sicherheit beim Abseilen gegeben!
Climb, walk and climb again to the top of Mt. Baone.
Mauro was friendly and encouraging.
Expert and friendly guide, good communication
Brilliant - give it a go!
Angelo and Alberto were great - we totally trusted them and felt safe the entire time (no mean feat when I'm sometimes a little unsure of heights!!).
Moniteur Andrea au top gestion ambiance un vrai pro !
If you want to try something different try this
First class instructors i had 2 kids with me and they looked after them with patience and fun can speak highly enough of them
EXPERIENCE INOUBLIABLE EN FAMILLE
super cool et trés professionnels
We had a great experience with Mmove who organized the trip. The two instructors that accompanied us were fantastic: they were clear in their instructions, were motivating, made jokes along the way and really made you feel safe. The passage through the river and waterfalls was beautiful.
Professional, welcoming, helpful! 10/10
Easy to book, provided an excellent service.
Very nice spot and a wonderful instructor
Andrea was very nice, professional, patient and calm. He helped us with the youngest kid which is a little bit young to do it alone (130 cm).