Book with Parapente Factory
Get to know Parapente Factory
Offering tandem paragliding all over Spain, Parapente Factory will help you make your dream of flying come true!

Absolute experts with many years of experience and countless flights, Paragliding Factory is among the best tandem paragliding companies in all of Spain.
Paragliding Factory is ready to take you on a fabulous journey between the skies and earth over the majestic landscapes of Spain. Flying on a paraglider with the support of an experienced professional will let you be overwhelmed by the beauty of the landscape that will pass under your feet.
A mix of wonder and excitement, Parapente Factory is ready to make your dream of flying come true, a unique adventure!
Average rating on Parapente Factory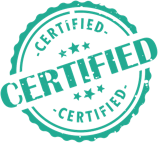 ID checked

Confirmed

Insurance certificate verified

Diplomas and qualifications

Verified
Reviews about Parapente Factory
Todo el mundo debería hacerlo
Los dos han sido educativos , divertidos y animados
Javier gave good instructions an is very skilled, I also liked that he is relaxed.
The instructors where great. Really nice people.
Joachin was very experienced and kind.
Paragliding Bilbao Soplenana Beach
Excelentes instructores, te explican todo al detalle
Very good experience all in all
Definitely something to remember!
Alex and his team...couldn't do anything more...very safety conscious too.
Not to be missed when on the island
Alex is a great, chilled person who makes you feel really safe. Very nice human being with some amazing skills
Super friendly, spread confidence, seemed always certain about what he was doing, clear instructions, top instructor