Book with Picos de Aventura
Get to know Picos de Aventura
Created in 2003, Picos de Aventura is a Tourist Entertainment Company dedicate to outdoor activities. With expert local guides Picos de Aventura will take you on your next adventure while on São Miguel island.
With a wide range of activities, in the sea and on land, you will visit and explore of the secrets of this magical island in the Azores - São Miguel. Get closer to nature and explore the local culture and gastronomy.
All the guides and instructors of Picos de Aventura are fully qualified and certified for their excellent services. You will feel safe at their hands while going on canyoning, mountain biking around the island, scuba diving, swimming with dolphins or whale watching!
Picos de Aventura works with small groups of visitors in order to provide top quality services and make you explore the island in a unique and personalised way.
Average rating on Picos de Aventura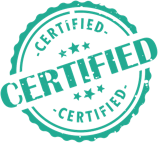 ID checked

Confirmed

Insurance certificate verified

Diplomas and qualifications

Verified
Reviews about Picos de Aventura
Ribeira dos Caldeiroes Canyon in Sao Miguel
Our guide was a biologist and added so much helpful narrative to the experience.
Très bien organisé et super accueil
Great and outstanding experience with lifetime memories
Very enthusiastic and experienced crew. Careful for Dolphins, Whales and us (swimming with dolphins). Everything was well organized and explained. They respect the animals (we saw other examples of other providers during our whale watching tour).