Book with Skydive Interlaken
Get to know Skydive Interlaken
With Skydive Interlaken you'll jump from up 14.000 feet between the snowy Swiss Alps. Get the ultimate feeling of adrenaline while falling from a helicopter.
Interlaken is embedded between two Alpine lakes where huge glaciers formed deep valleys. Grindelwald with its famous Eiger North Face adjoins the Lauterbrunnen valley with hundreds of fountains and waterfalls. This valley is also a famous place for base jumping
Unique helicopter skydiving is offered daily throughout summer and winter. Combine fun with the thrill of a helicopter skydive and spectacular panoramic views over the Swiss Alps.
Average rating on Skydive Interlaken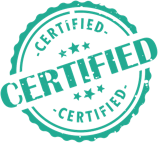 ID checked

Confirmed

Insurance certificate verified

Diplomas and qualifications

Verified
Reviews about Skydive Interlaken
Mit Patrick habe ich mich zu jederzeit wohl gefühlt
The instructor was great and had dedicated 40 years to this incredible job. Made me feel at ease
Best and craziest thing eveeeer
Super professional and cool guys
Christian was informative and attentive and made me feel safe.
No words ! / Pas de mots !
Skydive interlaken : great team ! French / German and English are spoken which is great as it is nice to understand your partner when you jump ! Very nice, motivated and smiling people ! // Super équipe ! qui parle Francais, anglais et allemand ce qui est rassurant puisque c'est plus agréable de pouvoir parler avec le moniteur pendant le saut! Super sympa, motivé et chaleureux !
Sisters who jump together, do everything together
Trés sympa, explication clair, au top
Coolest thing I've ever done!!! No doubt
Super friendly and provided all the info and tips needed for an amazing jump
Unforgettable Experience!
Lorenzo was just the best. Friendly, chatty, communicative and clear on instructions and loads of fun!
My instructor was a real character! He was great!
The instructors are cool.
He was really good. I would strongly recommend.
Belgian experience was top!
Everything was incredible. The crew was awesome. The equipment top notch. Worth every penny
Was the best experience I have ever had
Renè and Patrick were awesome, Renè did an awesome job the whole way through to keep i calm and engaged and made the experience even better.
The instructors are absolutely the best there is. Super fun, definitely know what they are doing, really comforting. Best people to go skydiving, would highly recommend skydiving with these people
Both mine and my wife's instructor were very nice and interactive.
Such an awesome guy! Greats vibes and really easy to get along with.