Book with Surfing Malta
Get to know Surfing Malta
Surfing Malta claims they are able to make windsurfing and SUP easy and available for anyone! Surfing Malta is a small family-run windsurfing school in Malta that has been teaching windsurf and SUP in the Santa Maria Bay for over ten years.
They specialize in beginner tuition and have developed a unique teaching method that allows all of their windsurfing and SUP students to learn in the quickest and easiest way possible. They are able to make the most of Malta's beautiful coastal retreats in no time. They claim that 99% of their students are able to start moving around on the boards after only twenty minutes of tuition in the sea.
They offer the best windsurfing and SUP equipment that Malta has to offer to ensure maximum security, comfort, and pleasure. They choose the equipment special for beginners and also more advanced equipment for those who want to develop their skills further. Their windsurfing and SUP equipment can also be hired out to all locations in Malta and Gozo. All of their school instructors are fully certified, and all safety equipment and buoyancy aids are included in the courses.
Surfing Malta is a mobile windsurfing school that offers the possibility to windsurf in all of Malta's best locations from Qallet Marku Bay to Mellieha Bay, Salini and Marsascala. They spoil all of their clients with the abundance of beautiful beaches, SUP lessons, SUP yoga and windsurfing courses to choose from.
Average rating on Surfing Malta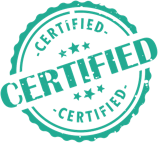 ID checked

Confirmed

Insurance certificate verified

Diplomas and qualifications

Verified
Reviews about Surfing Malta
Austin is strict, but with a reason: He is the key to grow in surfing. He is really professional, and know everything about watersports. He was flexible in appointments, let us to split the 6 hours to 3x2hrs. Great guy!
the instructor was a cool guy, very down to earth and chilled, you could tell he had been windsurfing for years having mastered it and taught a lot of people. Listen to what he says and if you don't understand just ask he has the patience of a saint
Amazing time windsurfing!
Austin is amazing - he got us both within two hours to actually windsurf! We were total beginners!
Super helpful and very knowledgeable, friendly and fun! Thank you!
Awesome way to see Maltas caves
The tour guide was very nice and careful about our safety. We had a lot of fun.
Instructeur gentil, drôle et bienveillant
Very professional service! I was contacted straight away (unfortunately I cannot remember her name) an hour after making the reservation in a friendly and professional manner.
Austin Zammit made the activity fun! He was very helpful and professional.
Austin was a great instructor who really knew what he was doing. He was confident and experienced, so everyone of us felt very safe on the water with him.
He is professional, but also, friendly, kind and patient.
Great time, amazing thing to do
He was a good relax instructor and did show us the beautiful places
He was a really good teacher and supported is when we were learning
Austin was a great teacher, explained everything perfectly which made the whole experience a great one, we would definitely recommend Austin to anyone wanting to experience SUP.
Our instructor Austin is a really great person. He is patient, motivated me to make that tour till the end. I enjoyed that tour.