Book with TINARAFT
Get to know TINARAFT
The Lake Bled area in Slovenia is a place of amazing beauty! TinaRaft is located right next to the Sava river as it flows through the region.
Lake Bled is one of the most visited places in Slovenia. The region hosts a beautiful castle that sits on an island in the middle of the lake.
With that amazing context, TinaRaft works providing any adventurer coming to the region with an amazing day in the outdoors!
TinaRaft invites you to join them on a rafting trip or a zip line circuit at their base near the Sava River. If you are looking to spend some time in nature, they are the best option for it!
Average rating on TINARAFT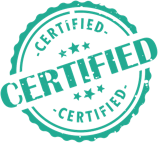 ID checked

Confirmed

Insurance certificate verified

Diplomas and qualifications

Verified
Reviews about TINARAFT
The instructors were friendly and made special time for just the 2 of us, cause there was no group at the time.
The organizers are etched in our minds and the river Sava was just beautiful
The organizers communication was fantastic and they helped with giving us directions as we got lost. They had a mischevious sense of humour that we really enjoyed and note to provider, we survived Triglav 😉
They were friendly and chatty people who welcomed everyone.
Rafting Summer 2018 Slovenia
Tinacraft were fantastic and our guide was degree qualified with 20 years experience.