Book with Trekking Team
Get to know Trekking Team
Trekking Team is part of one of the world's first bungee jumping companies. In Switzerland, they are the undisputed pioneers and the leader is providing many with amazing bungee jumps!
Trekking Team has been around since 1988 and they are responsible for having introduced this sport to Switzerland. Over the last 20 years, bungee jumping has become a well know sport all around the globe.
Bungee jumping is a top notch and unconventional sport that provides those who are brave e enough to experience it with an incomparable high degree of excitement. With Trekking Team you'll be able to jump from different heights: from 70m to 220m! Set yourself free and let loose, they'll take care of the rest!
In their two locations in Ticino, Centovalli and in the Verzsasca Valley (where a scene from James Bond: GoldenEye was shot) you will be looked after by professional and experienced jump masters with tens of thousands of jumps under their belts and, as well as a security certified outdoor specialists.
Average rating on Trekking Team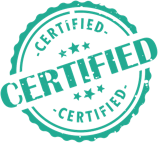 ID checked

Confirmed

Insurance certificate verified

Diplomas and qualifications

Verified
Reviews about Trekking Team
L'équipe a été super et a su mettre en confiance
Dans l'ensemble, irréprochable.
Très sympa, mise en confiance totale.
Alle Instrukteure waren easy und haben einen super toll trainiert und auch gut beruhigt :-)
Simpatici e tranquillizzanti
Das Team ist sehr professionell, alles wird gut und ruhig erklärt
super freundliche Leute, wurde gut instruiert. So wurde mir ein grosser Teil meiner Angst genommen:)
Sehr sachlich und laid back
Professional people who know what they are doing.
speachless - bucketlist - advice everyone to do this
They were super cool and trustworthy.
Very scary and in turn very very cool
The instructors were very professional. They kept talking to me to keep my stress level low right before the jump. Highly motivating & energetic!
Just do it! Don't hesitate!
Friendly, professional, had the patience to guide first time jumpers with flair!
Nice people! Especially the nice lady who did the admin stuff. Very friendly, professional. TOP !
Excellent, can't fault any of it.
The best ******* experience!
Bungee Verzasca - Sprung ins Nichts - Adrenalin pur
Sehr freundliches und kompetentes Team. Instruieren auf eine lockere aber gute Art.
Amazing jump,amazing instructors.
Bungee jumping from the Verzasca Dam
Er weiß was Er tut.Sehr Professionell
Sensations assurées et assumées
What an amazing jump this was! Beautiful view, extremely high, perfect staff with great instructors
Sehr freundliches Team, alle total kompetent ! Vom Empfang, das Sichern, die Instruktionen auf dem Liegestuhl bis aufs Treppchen! Super freundlich, weiter so.... ich fühlte mich gut aufgehoben! Vielen Dank
Everyone working there was professional and fun and genuinely excited to be there.
All the staff were incredibly kind and easy going!
Que du Bonheur Merci a tous
Bungee Jumping Formidable avec un grand F ( a faire pour les plus téméraires)
"Lips to the floor...almost"
Really chilled & professional bunch of guys.
Une magnifique activité à faire une fois dans sa vie !
Instructor was knowledgeable and I felt comfortable before my jump.
Incredible experience - Mr. Bond here we come...
The instructors, all of them including the rest of the crew were just superb. Absolutely professional, friendly and sensible. It was a pleasure from a to z.
Instructors were very friendly and helpfull
Un saut à vivre absolument
Équipe sur place très cool, ils expliquent très bien. Très pro...
Instructors were good. Had a nice experience