Book with Trentino Adventures
Get to know Trentino Adventures
Jacopo Pellizzari is a young and energetic guy. He's been one of Trentino Alpine guides since 2008, when he decided to turn his passion into his career!
Jacopo is also one of the two founders of Trentino Adventures, the paragliding center of Ledro Valley!
In the summer time, Jacopo goes back to his origins: the beautiful Ledro Valley where he was born and grew up. He will guide you through the places that triggered his passion. Follow him during exhilarating activities as climbing, canyoning, via Ferrata or paragliding at Trentino Adventures!
Winter doesn't stop Jacopo, who moves to Madonna di Campiglio to enjoy ski touring and mountaineering as a guide.
For Jacopo being a guide is not merely a job, but also a lifestyle: keep moving and stay in touch with nature! And that is what he will share you if you love to live actively: you'll be so captivated by him and his activities, that you'll want to come back for more!
Average rating on Trentino Adventures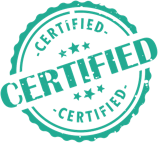 ID checked

Confirmed

Insurance certificate verified

Diplomas and qualifications

Verified
Reviews about Trentino Adventures
Super lustige und dennoch professionelle Guides, haben uns sehr sicher gefühlt.