Book with Turiactivo
Get to know Turiactivo
Made of a group of professionals with a common objective, Turiactivo wants you to live new experiences practicing an outdoor sport in Malaga.
Operating since 2013, Turiactivo bases their day to day operation on three ideas. They want their guests to discover the cultural and historical heritage, that you'll fall in love with the beautiful landscapes of the region, and that you get bitten by the outdoor and adventure sports bug like they got.
With Turiactivo's crew of guides, you'll descend some of the best canyons in Malaga, you'll ride on bumpy 4x4 roads through the Sierra de las Nieves National Park and the Grand Senda de Malaga. You'll also test your might in the famous Tajo de Ronda via ferrata, or engage in exhilarating mountain bike routes of all levels.
Turiactivo's offer is created so you can enjoy the moment at all time and so you can visit every corner in Costa del Sol, which hides many places from the majority of visitors.
As a bonus, Turiactivo works with small groups so you can have a more personalized and high-quality service.
Average rating on Turiactivo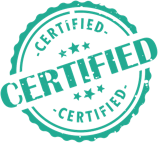 ID checked

Confirmed

Insurance certificate verified

Diplomas and qualifications

Verified
Reviews about Turiactivo
We had the best instructor. Didn't rush us at all and he was very kind and we felt safe at all time
Gentle men, relaxed, professional, provided us with quality wetsuits, helmets and abseiling equipment.
Juan, our guide, was excellent and really made the experience come to life.
Juan from Turiactivo. Very friendly and nice person. Juan is an instructor who's very patient with his clients. We feel very comfortable and safe under his guidance. I strongly recommand this person for a this activity.
Me and my husband both thought Juan was absolutely lovely. He made us feel so safe and well taken care of.
amazing instructor! he was patiant and social he helped where help was needed and guided us through the Great canyon!
Wir hatten das große Glück, dass außer uns beiden niemand diese Tour gebucht hatte. Somit hatten wir einen Privatguide. Er hat uns von Anfang an das Gefühl gegeben alles zu tun, damit wir ein unvergessliches Abenteuer erleben. Wir hätten uns keinen besseren Guide vorstellen können!!!
Juan was very nice, he explained us all we needed to know, kept us safe. good communication and attention.
Combination between fun and adventurous
He spoke very good English, gave us advice during the route, helped us and gave us information about the area. He knew what he did!
Best guide i had throughout all my canyoning experiences
Our instructor was the best! He was helpful and he let us jump from rocks so much. I will book him again next time I'm In Marbella.
Amazing instructor very professional
Wonderful excursion in the nature
Juan has been an excellent guide: friendly, adjusting himself to the level of the group and gets on very well with kids
Juan is a great and experienced instructor.
Perfect activity for a family!
Juan at Adrenalinehunters took us safely around.
Great fun for the whole family
The instructor was really good.
None of us had any experience. The instructor communicated with us before and after the activity. During the activity he was very patient, supportive and nice. He was very professional and brought all necessary gear in good condition with him.
Heureusement que ne moniteur a fait en sorte de me contacter a l'avance, car une fois de plus adrenaline hunter ne nous a pas donné le bon point de rdv.
The instructor was funny, super nice and very helpful
Juan was awesome! He was patient with us when we were reluctant to jump. :) He knew the river well and pointed out the best platforms to jump from, areas where we needed to use caution, etc. I had 100% confidence in his ability to safely lead us through the river.
FUN for the whole family!
We had a knowledgeable, friendly, and professional guide.
Juan was a great instructor! Showed us all the good spots and acted patiently and professionally!
Excellent experience - highly recommend
Juan was brilliant. Really experienced and helpful.
Canyoning with Juan and Sebastian
They were great. Really made sure we all were doing fine and had fun. Great guys.
He was great, funny and caring
Juan our instructor was amazing, we had 4 kids with us ages 9 and 12 . He was patient and encouraging. He made the whole experience fantastic from start to finish.
Great experience even better guide
Turiactivo - Juan An amazing tour guide. Extremely trustworthy and professional.
Juan est vraiment un guide hors pair.
Really nice, Juan was attentive, very professional and patient. For sure it makes the activity even better!!
They were nice and patient, also they make sure everyone feels comfortable
The instructors are brilliant. Tottaly professional but friendly. Juan was on hand all the way through and had so much patience. He even helped us to organise a taxi when ours didn't turn up. The. Beers at the end were very welcome too.
Juan was a really great guy