Book with Vertente Natural
Get to know Vertente Natural
A technicolour paradise akin to the Carribean, dive in and explore the stunning Portuguese shoreline with local scuba diving experts, Arràbida Diving.
Exploring the coastline that traces the edge of Arràbia Natural Park, Sesimbra is renowned for its colourful communities of tropical fish, challenging cave systems and pods of local bottlenose dolphins that play on the waves that lap the southern coast.
Part of the Troia peninsula, this nature reserve is considered one of the most diverse scuba diving locations in Europe thanks to its good visibility, interesting wrecks and other natural formations with a diverse selection of cold water marine life - making it a popular location for SDI dive courses in Portugal.
The coastline of Sesimbra offers a range of dives from shallow dives for inexperienced divers at Mar da Pedra which has a dive depth of 19m through to very deep dives of greater than 40m off the coast Cabo Espichel. Arràbia Diving operates diving courses (including SDI Open Water) from Cabo Espichel to Cabo de Ares - covering coral gardens, cave formations, big fish feeding grounds and seahorse colonies.
Whether you're a keen macro diver, a shipwreck fanatic or completely new to scuba diving, their team of passionate instructors are on hand to showcase this beautiful lesser-known scuba diving location on Portugal's stunning Atlantic coastline, only one hour from Lisbon!
Average rating on Vertente Natural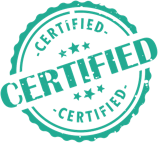 ID checked

Confirmed

Insurance certificate verified

Diplomas and qualifications

Verified
Reviews about Vertente Natural
Ik was hartelijk welkom in de winkel. Antonio en zijn collega zijn beide zeer ervaren duikers. Ze nemen de tijd en je zult veel van hun leren.
Our instructor was a really nice lady who didn't look like she could save us if we were really drowning, but oh boyyyy! We were wrong. This lady was so strong and took care of us in the best way possible.
Nice & friendly person who was very helpful. Thanks Leonor Paução.