Book with Wild Spirit Bushcraft and Husky Tours
Get to know Wild Spirit Bushcraft and Husky Tours
Wild Spirit Bushcraft and Husky Tours provides the ultimate dog sledding experience in one of the most remote areas of Sweden.
Duo Richard and Claire Rees founded Wild Spirit Bushcraft and Husky Tours to provide customers with a real experience out in the wild. The team's greatest passion is teaching and learning about the great outdoors and how their Swedish ancestors survived. They teach a variety of courses on bushcraft and best of all- provide a variety of dog sledding tours. Wild Spirit is so nature centric that they are based in a remote area only accessible by ski, quad, or snow scooter. The team lives in an 18th century cabin with no water nor electricity. They truly live what they teach!
With a great love for the Stone Age and Arctic lifestyle, they provide customers with the ultimate outdoor experience! Join them in the beautiful landscape of Undersåker and take some huskies out for a wild ride in the snow!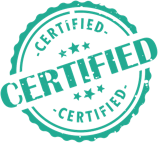 ID checked

Confirmed

Insurance certificate verified

Diplomas and qualifications

Verified