Book with Adventures by Asian Detours
Get to know Adventures by Asian Detours
Asian Detours is a specialist in experiential learning solutions and provides customers from all walks of life with amazing outdoor experiences in Singapore.
Asian Detours are a passionate team committed to supporting their clients achieve personal, organizational, institutional and developmental goals through transformative experiences while ensuring key safety and sustainability concerns are taken care of.
Asian Tours motto is to 'impact the people they meet in order to lift spirits and change lives'. With safety as their first priority, they develop and execute experiences in order to foster bonds among teams and challenge personal limits.
Go kayaking and mountain biking with Asian Detours!
Average rating on Adventures by Asian Detours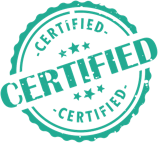 ID checked

Confirmed

Insurance certificate verified

Diplomas and qualifications

Verified
Reviews about Adventures by Asian Detours
Rebecca our booking contact was brilliant - and we had a fantastic time with Joe our guide. He was even kind enough to give us a lift to Kovan on his way home. Many thanks would recommend the trip to anyone!!
Kayak at Ubin mangrove swamp
Great opportunity to get away
Instructor was knowledgeable and friendly
Time out with Nature mangrove kayaking
Fantastic mangrove kayaking
Professional and friendly - we could not have had a better time. We ended up going twice - both guides were magnificent.
Adventures by Asian Detours
Our Instructor was very friendly, informative and able to explain the mangrove eco system precisely.
Pulau Ubin Mangrove Kayaking
Our instructor, Ros, was very knowledgeable and happily answered any questions we had, while also sharing lots of information with us about the local area.
A Great Day Outdoor with Lye
Lye was the instructor of the day. He was energetic, knowledgeable and engaging. We enjoyed our time with him.
Jo was very friendly and connected well with my daughter whom was celebrating her birthday. She explained about the mangrove and showed us some jellyfishes.
Guide was informative and great fun. Thank you!
Adventures Asia Detours Tour guide: Kenneth
The instructor was very nice, funny and knowledgeable about the area.
Friendly and knowledgeable guide.
Detours lead by Adventures by Asian Detours knowledgeable in history, geography and science of the flora fauna and history of Ubin
Tom our guide was awesome
This is what makes Singapore great!
Our guide Calvin Yong was super well informed. And clearly at one with nature. Highlight was when he rescued a cricket on open water, and brought it safely back to land.
Rico was also very good with his tips on kayaking and the secret spots that he knows
A wonderful time in nature!
Our instructor Tom was very knowledgeable and gave us a lot of information regarding the island, its wildlife and the mangrove. He was very friendly and made us feel comfortable.
We were told by our guide Ms. Jo (she was excellent, by the way) that there is usually less wind during morning tours and generally calmer see out of monsoon season. Nevertheless, we loved this tour and highly recommend it.
Both guides were knowledgeable and friendly
Great experience, very fun and engaging.
Very engaging and friendly. Shared a many bits of knowledge and information about the environment and surrounding along the whole trip.
Instructor was very friendly and provided lots of information about the environment
Fantastic Trip Kayaking around Pulao Ubin
Tom was very engaging and humorous.
Fantastic ! We had a great great da. We saw all sort of animals, learned end enjoyed our time on Pulau Ubin! The guides have been very friendly and shared their knowledge about the mangrove and the island with us. It was perfect!
Very good and informative.