Book with Eolia Normandie
Get to know Eolia Normandie
Eolia Normandie is a nautical and outdoor sports center located on the iconic site of Omaha Beach in Colleville-sur-Mer.
The teams of Eolia Normandie welcomes you all year round on Omaha Beach, a famous landing beach of the Normandy Invasion of World War II.
The instructors are all state-certified professionals. They will teach you land sailing throughout a session where you will learn to manage your sail and pilot it on a marked trail... You'll go as fast as the wind while rolling on the beach at low tide!
In addition to land sailing, the nautical base also offers sea kayaking, SUP, trail running, and other outdoor activities.
Come discover the numerous activities of Eolia Normandie on Omaha Beach alone, with your friends or with your family!
Average rating on Eolia Normandie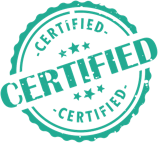 ID checked

Confirmed

Insurance certificate verified

Diplomas and qualifications

Verified
Reviews about Eolia Normandie
Super activité très bien encadrée
Un super moment en équipe!
A faire avec les bonnes conditions
Notre instructeur et extra patient souriant détendu de bon conseil jusqu'à ce que l'on réussisse.
L'instructeur à été top, très gentil et très professionnel.
Eolia Normandie is good and well equip and the instructor we had, Regis, was helpful and took care of us in and outside the water with good advice and instructions
Très bien disponible consciencieux sur la sécurité
Activité et Encadrant Top
Duo d'instructeur super vigilant de la sécurité toute en étant relax et super pédagogue !
Très bon accueil. Un prestataire vigilant sur la sécurité de mon fils de 8 ans.
Bonne organisation, des pros