Book with Explore Messinia
Get to know Explore Messinia
Explore Messinia operates in the area of Messinia in southwestern Peloponnese, Greece. The company provides alternative tourism services through guided sightseeing, recreational and naturalist tours in sites of great natural beauty and historical interest. It is a company which specializes in guided Sea Kayaking Τours, guided Hiking Tours and River Activities such as river trekking and river rafting with inflatable boats.
Each tour takes place in areas of great natural beauty and is designed for the delight and appreciation of the natural environment, and the cultural elements of the past and present.
The mission of Explore Messinia is to highlight the beauty of the coastal and terrestrial natural environment of Messinia while helping to preserve and protect it.
The objective of Explore Messinia is to offer alternative tourism services to anyone motivated by love for the natural environment seeking a little bit of adventure and action, but also to those looking for just the beneficial contact with nature.
The philosophy of the company is interwoven with the principles of ecotourism and operates under the following guidelines:
- Supports and contributes to the protection of the natural environment
- Creates environmental awareness and sensitize visitors to environmental issues
- Minimizes negative impacts on the natural environment
- Contributes to education and knowledge of visitors to the local culture, customs and other local traditions.
Average rating on Explore Messinia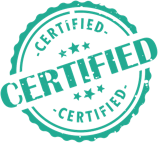 ID checked

Confirmed

Insurance certificate verified

Diplomas and qualifications

Verified
Reviews about Explore Messinia
Explore Messinia, guide was really great. We are still awaiting the photos that were taken
Amazing way to see Kalamata
Knowledgeable and friendly instructor
Kayaking close to Kalamata
Excellent trip - highly recommend
Excellent instructors - Fotis and George - made for a safe and fun trip
Des eauxt translucides, au calme du tumulte encadrement au top,
Très belle randonnée avec des moniteurs à l'écoute et parlant français
Les deux instructeurs (Fotis et Trifonas) étaient très sympathiques, pédagogues, et mettaient en confiance tout le groupe, en s'adaptant à tout le monde! C'était super!
We had a fantastic trip. Great guide!
George was incredible. He knew the right spots to take us. It was such an amazing adventure. He even brought a picnic with local cheese and olive oil. Would definitely recommend.
Our guide was awesome! He made sure safety was a priority, gave us facts about the area along the way, fed us a fantastic lunch with his own olive oil (YUM!) and took great photos of everyone. We had a nice conversation with him at lunch.
Fotis was a great guide with good gear and a lot of information. Both Guides kept us safe and interested.
We had a great time! It was unforgettable trip! Thanks a lot!
We had really a professional instructor. And she was great in communication. Thanks!