Book with Extreme Watersports Santorini
Get to know Extreme Watersports Santorini
Extreme Watersports Santorini offers a wide range of thrilling water activities for a fun day out on the Grecian seas of the volcanic Santorini Island.
This fully equipped water sports center sits on Perivolos, one of the most beautiful beaches of Santorini. The team at Extreme Watersports Santorini has over 20 years of experience on the sea with trainers holding water ski coaching diplomas by both British Water Ski and the Greek General Secretariat of Sports, as well as lifeguard qualifications. The team offers more than ten different kinds of activities like jet ski safari and parasailing. The staff is friendly and ready to advise you on the best way to enjoy these deep blue waters! Everyone is welcome to come by!
Average rating on Extreme Watersports Santorini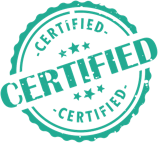 ID checked

Confirmed

Insurance certificate verified

Diplomas and qualifications

Verified
Reviews about Extreme Watersports Santorini
Extreme Watersports Santorini
Reservation comme decrite
Extreme Watersports Santorini
Excellente sortie en mer !
Le guide est très sympathique.
De medewerkers waren beleefd en vriendelijk, maar kortaf. Ze leken liever te blijven zitten dan voorbereidingen te treffen voor de tour. Ook sprak een deel beperkt Engels.
Our instructor was great! He was funny, informative, and took some great pictures for us to keep after (€10)
The guide was great and really knowledgable about the area. He was joking around with us and took photos of us at each "scenic" spot that we stopped at.
Hang on to your butts, it's going to be a bumpy ride
The instructors were professional and kept an eye on us every time to make sure we were all safe.
Would have been helpful to have a microphone, or some better way to hear? Each time we stopped at a location we shut off engines and got close to the guide boat, but was still hard to hear him.
Very nice person that gave us the lowdown on everything we needed to know at each spot.
Favorite thing we did in Santorini
Friendly and informative instructor. He even provided us with some photos afterward
Instructor was educational and fun
Santorini Jet Ski - Great Experience
Most fun of our honeymoon
I wish I could remember his name, but I can't right now. He was awesome. He could tell I was somewhat of an experienced jet ski rider, so he cranked it up and let us go fast. He said, "I can tell you're a good rider so we can go fast. And when we get to go fast, I have more fun too." He was a lot of fun and attentive to us. He also brings a camera, and he takes a ton of photos of you with the different backgrounds. He'll then send you the photos for 10 euros (Well worth it).
Only way to see Santorini
Both guides kept everyone together, pointed out all of the highlights along the way, and navigated us around larger waves.
Kostas was excellent and made the tour a lot of fun. He also kept a good eye on us to make sure we were all staying together.
Lots of jet skiing not enough sight seeing
Blast! Mom + kids 21,19. Never jet-skied, took longest tour; highly recommend - expensive but worth it.
Fun but hard to justify the cost
They were disorganized. We left 45 min late because they were waiting on others who never showed. There was no trail boat if we got tired and no photographer. The guide was a very nice guy and gave us a good tour.
Professional crew, helpful and good explanations about the different locations.
Absolutely Amazing Experience of a Lifetime
The tour guides were nice and took great pictures. I only wish that we would have had the opportunity to actually stop at the beaches that we visited and touch the sand. I understand that would have taken a lot more time though.
Great staff - local photographer took photos and we paid for the SD card. Pictures were good but they never sent the videos that we were promised.
I really like how the instructor took me out on the jet ski by myself before we started the tour to show me how to drive it and get me comfortable with driving it. The instructor communicated very well along the way.
Guessing there's a fair bit of through put, as it felt very much a matter of processing & endeavouring a quick turn-around. No boat or photos supplied as was meant to be.
Great experience! And a true adventure on the Aegean!
Instructors were great. Made us feel safe and kept an eye on us throughout tour.
The guide was informative and took fun pictures.
The instructors were amazing and very patient!
Really professional, we felt very safe throughout the whole trip
A Unique and Fun Experience
Santorini 2 hour Jet ski tour to volcano
Excellent in explaining what is to be expected and how to deal with various situations. Very friendly
Instructor was great! Had a camera on hand to take pics for us. Make sure to bring an extra 10 euros in cash if you want the photos!
Best thing to do in Santorini
Our instructor was amazing! He was very nice and took his time on the tour to explain all the different spots we stopped at. He even gave us advice on where we should go while we are here.
The best way to see the island
Very professional team, everything went smoothly.
Everyone was great, I got there early and mentioned that I had never been on a jet ski and was a little nervous. They took me out for practice while we waited on everyone and let me get acquainted!
The instructors were excellent, gave us plenty of time up in the sky, brought us back down three times for a dip in the sea before sending us back up again and took some great pictures. Would definitely recommend getting the pictures, 20 euros is a bargain for 80 photos.