Book with Greek Adventure
Get to know Greek Adventure
Greek Adventure is a tour operator dedicated to offering hiking adventure packages, rafting excursions and canyoning descents in one of the most unique areas of northern Greece. Found by Iraklis, a mountaineer with 20 years of experience, Greek Adventure will be the highlight of your adventure in Greece. Explore the unknown with the best mountaineers and most of all... have fun!
Epirus is known for the magnificent trails and canyons and of course for the white water rivers, a paradise for river rafting. Dimitris, Konstantinos and the rest of the team have passed their lives in these mountains and know every corner around them. With their guidance you will have fun in a secure environment, accompanied by local guides who will tell you the stories of each area.
Greek Adventure is a dedicated team of mountaineers who can't wait to welcome you and offer you the best experience of your life.
Average rating on Greek Adventure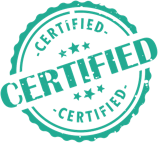 ID checked

Confirmed

Insurance certificate verified

Diplomas and qualifications

Verified
Reviews about Greek Adventure
Nice journey through the gorge, wish it was a bit more challenging, best for children and families.
Hercules is a skilled guide, we really felt save. And we were having fun.
Tolis was a superstar - very informed about geology, nature, Greek myths - all the relevant stuff!